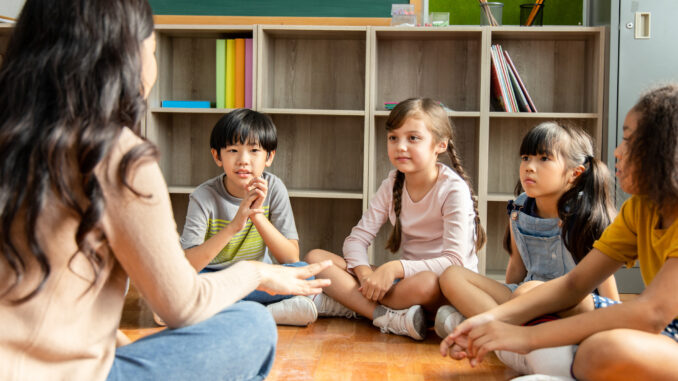 by Raul Clement
In 2018, in one of his first acts as Governor-Elect, Gavin Newsom laid out a plan to increase the number of apprenticeships in California to 500,000 by the year 2029. Four years later, the state has seen significant progress on this goal, registering new apprenticeship programs within industries like information technology, biomedicine, health care, education, and the civil service. This investment allowed apprenticeships to grow by 50% over this period, but there is still a long way to go to meet the governor's goal.
Why an Apprenticeship?
The answer lies in the unique way apprenticeships combine on-the-job training with supplementary coursework, usually at a local community college. This is in contrast to internships, which generally don't involve a tuition-free educational component, and don't necessarily lead to a career within the field.
As Eric Rood, chief of the Division of Apprenticeship Standards, puts it, "The big difference is that day one, the apprentice is working in the profession of their choosing. And as they're progressing, they're going to school and they're not having to pay for tuition. At the completion of an apprenticeship program, the average salary for someone with a certificate is $75,000 and their average college debt is zero. You can compare that with an internship where the average college debt is $35,000, if not higher now."
Who Apprenticeships Benefit
The benefit to employees seems clear. Apprenticeships are a way to build a skills-foundation and receive an education, all while earning a competitive wage. At the end of the program, apprentices are awarded a certificate of completion, which can hold enormous value in their industry.
But what about for employers? Why should they invest so heavily in employee training over so long a period? One answer is that investing in employees leads to greater employee satisfaction, which in turn leads to better workers and longer employee retention.
"Employees are not sticking," says Jan Vogel, executive director of the South Bay Workforce Investment Board. "They're quitting for numerous reasons. Employers are trying to find good employees. And the way to find good employees is to keep the employees that you have. And the best way to keep employees that you have is to make them happy so that they can see the benefits to staying and the potential for growth within the company."
To that end, Vogel and his workforce board have developed one of the most successful apprenticeship models in the state. It started as a pre-apprenticeship program called Aero-Flex, which was designed to let young people explore the possibility of a career with Northrup-Grumman, a prominent aerospace company and major employer in the South Bay area. That pre-apprenticeship soon became a registered apprenticeship, and it expanded into multiple other industries such as biomedicine, IT, and healthcare. All these programs have the word "Flex" in their name because they offer employers the flexibility to design a curriculum and training model based on particular needs.
"What's made our design so successful is that it's employer-driven," Vogel says. "The employers have to buy in. Without their total buy-in, it's not going to work."
Other Models
But the "Flex" model isn't the only successful apprenticeship model in California. With more than 1,300 registered apprenticeship programs, the state boasts a wide variety of programs in every industry imaginable.
There are even apprenticeship programs for government workers, such as the San Joaquin Incumbent Apprenticeship Program, which recruits employees who are already part of the San Joaquin County civil service. These employees receive on-the-job training in the Information Systems Department, as well as coursework through San Joaquin Delta College. At the end of the program, they are eligible to apply for positions in ISD. This offers them a higher wage and more opportunities for advancement.
But even if they stay in their previous department, their new skills can prove useful.
"Tomorrow's workforce is in today's classroom. I truly believe that."

Pam Knapp, director of College and Career Readiness
"Sometimes you have one department struggling to understand the needs of another department," says Oriana Maghoney, the coordinator of the program. "Well, now you have an opportunity where an individual who works in the Registrar of Voters and understands the voting process and mechanisms can work with the Information Systems division to establish programs that may be a little more technologically savvy because they have an in-depth understanding of both of those departments now."
Another apprenticeship program in San Joaquin County taps into perhaps the greatest workforce of all: young people. Apprenticeships Reaching Career Horizons, or ARCH, is California's first high school apprenticeship program. It offers career paths within information technology and education. Students work either in IT departments in their own school district or as teacher's aides at a nearby elementary school. Additionally, they take online classes through Delta College.
Pam Knapp, who, in her role as director of College and Career Readiness, oversees ARCH, feels such programs represent the best path to achieving California's goal of 500,000 apprentices by the year 2029.
"Tomorrow's workforce is in today's classroom," she says. "I truly believe that."
The Perfect Fit
These are just a few of the apprenticeship models available to Californians right now. Large businesses can in fact work with the Division of Apprenticeship Standards to create their own hand-tailored apprenticeship models, while smaller businesses that only want to sponsor a few apprentices can take part in preexisting programs. There are grants that help with employee training costs and curriculum development. There are even "apprenticeship intermediaries" who can take care of the paperwork, leaving the employers free to focus on the things they do best.
"Contact your local office," Eric Rood of DAS advises. "Talk to an apprenticeship consultant. Or if you go to our webpage at das.ca.gov, there's information on how to become an apprentice—and it will list all of our programs by county—as well as how to start an apprenticeship. We're ready to help you take advantage of what apprenticeships can offer."
Questions? Contact CWA at calworkforce.org.
This article appeared in Sacramento News & Review https://sacramento.newsreview.com/spotlight/building-the-california-workforce-of-tomorrow-the-earn-and-learn-model/ and has been published here with permission.