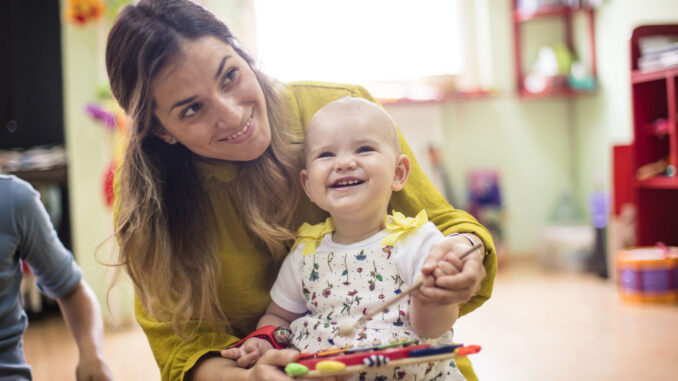 BY DEBBIE ARRINGTON
The 2020 Census is here now! And a lot is riding on this big count.

Once every 10 years, the federal government attempts to count every person living on U.S. soil. It's a decennial task that determines how federal funding will be distributed to states, counties and neighborhoods. For example, the federal government distributed $883 billion in 2016 under programs that relied on 2010 Census data, according to the George Washington Institute of Public Policy.

In addition, this population count will decide how congressional seats will be reapportioned as well as district boundaries for local, county and state officials. An undercount in California could cost our state needed representation in Washington, D.C.

The Census directly impacts future funding for housing, education, transportation, employment, health care and public policy. Participating in the Census is in everyone's best interest, because the information on the forms is used by decision-makers to determine which neighborhoods, schools, hospitals and roads need federal funding. In addition, businesses and services use the Census data to determine where to open or close their enterprises as well as whether to expand or contract.

But the U.S. Census Bureau has seen a decline in participation. People are increasingly wary about sharing their personal information. Our nation has become more diverse and complex, with more households and individuals who do not speak English as their native language.

Because so much is at stake, California has made a special effort to get everybody counted. For that reason, Communities for a New California Education Fund (CNC EF) has come together with community-based organizations under the "Cuenta Conmigo Coalition" to raise awareness about the 2020 Census and help families understand an accurate Census count will help finish their neighborhoods with increased federal resources.

Cuenta Conmigo Coalition partners represent the diversity of families in the San Joaquin Valley and Sierra Foothills, including: African American Chamber of Commerce of San Joaquin County; Associated Students Inc., California State University, Stanislaus; Civic Capacity Research Initiative (CCRI) at University of California, Merced; Delhi Parents Committee; Evangelista Community Relations (ECR); Faith in the Valley (FIV); Hmong Innovating Politics (HIP); Jakara Movement (JM); Little Manila Rising; Love Faith & Hope; Mary Magdalene Community Services; and more.

Historically, some segments of California's population – such as immigrant families and the homeless – have been undercounted. This has meant fewer services, less representation and less money for their families, friends and neighbors.

You can help finish your neighborhood. Getting a count of every resident in California will guarantee our level of local services, representation in government and funding for our communities.

State and Census officials want to assure all California residents that their information will be protected and not shared with other agencies.

For the first time since the first Census in 1790, the way the data are collected will be primarily digital instead of simply paper. Residents may respond to Census questions via the Internet. Enumerators — the Census employees who actually go door to door — will use a mobile app to record information.

And for the first time since 1880, Census workers will not verify every address in person. In past decades, Census workers walked nearly every block of every neighborhood in the nation. Instead, the bureau will rely mostly on high-definition aerial imagery of neighborhoods to verify maps and match them with addresses.

Another first in 2020: Couples living together will be asked to define their relationship — same sex or opposite sex. Researchers anticipate this change will produce the most comprehensive data on the nation's same sex couples and better inform public policy affecting the LGBTQ community.

Cuenta Conmigo Coalition will focus on hard-to-count residents in California Census Region 4 — Alpine, Amador, Calaveras, Madera, Mariposa, Merced, Mono, San Joaquin, Stanislaus and Tuolumne counties — and Region 6, including Fresno, Inyo, Kern, Kings and Tulare counties.