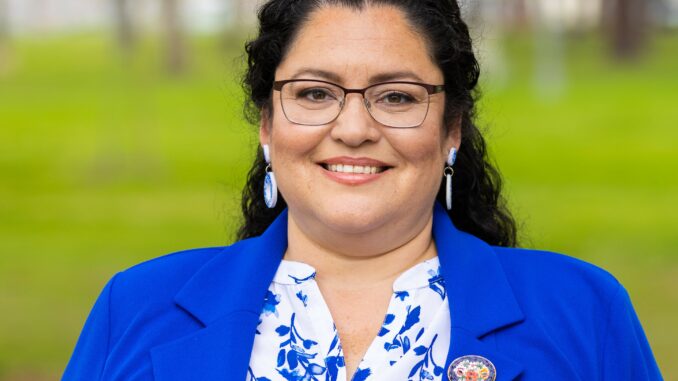 by Anne Stokes
Maricela de Rivera can trace her family's deep-rooted distrust of doctors back a century. Her great-grandmother lost her daughter, an 18-month-old named Rose, when a doctor dismissed her concerns and sent her home with a sick baby.
"That was a trauma that she never overcame, a fear that she passed down to all of her daughters, who passed it on to their children," de Rivera says.
That distrust and fear has cost de Rivera's family dearly. Her grandmother battled cancer for 45 years, enduring surgery after surgery but forgoing chemotherapy or radiation. After falling down a flight of stairs, her mother's broken leg was never treated, instead she numbed the pain with a lifetime of alcoholism. Even de Rivera herself has struggled with trusting the medical system.
"I had home births, I had a midwife," she explains. "As an overweight Latina … I did not believe I could walk into a hospital and give birth without coming out having had a C-section, or having some medical interventions, or complications that weren't necessary."
But today, as the Multicultural Health Equity Coordinator for the City of Long Beach's Department of Health and Human Services, de Rivera works to break that cycle and ensure cultural barriers don't keep people from life-saving medical care.
"When we talk about health and equity based on race and ethnicity, that is very real," she says. "The statistics and the data show us that a person's health outcomes and life expectancy, quality of life, (and) educational attainment are oftentimes directly correlated to, and the result of, race and ethnicity."
According to the Centers for Disease Control and Prevention, people of color face higher rates of illness and death than their white counterparts from diabetes, heart disease, obesity, asthma and more. Recently, the CDC found that Hispanic or Latino populations were 1.5 times more likely to contract COVID-19, more than twice as likely to be hospitalized, and 1.8 times more likely to die than white, non-Hispanic people.
Cultural competency
Whether it's language, appreciating traditional practices or even understanding why someone would choose not to see a doctor, acknowledging culture is key to providing comprehensive medical care.
Explains de Rivera, "When you put down someone's cultural practice, when you tell a Chinese immigrant or an immigrant from India that the herbs they traditionally use to stimulate milk production are bad, weird or just wrong, … they will simply go underground and not tell you. Then you have people who are no longer seeking access to health care."
She also saw examples in her own family. "My mom got zero prenatal care because Latinas in Boyle Heights in East LA—her friends and peers—did not receive culturally competent care. They were told that their practices were wrong, and bad, and stupid, and were mocked, so she simply didn't go until she was giving birth. That's certainly a barrier."
Gender bias
On top of a lack of cultural competency, Latinas face medical gender bias. Studies have shown that not only are women's symptoms and pains more consistently dismissed than men's, but women are misdiagnosed more often, leading to worse outcomes, including death. Additionally, the under representation of women in studies, clinical trials and in providers' medical training contributes to poorer understanding of women's health care needs.
"For a Latina, every health care visit is a barrier to actual health care because even when I'm sitting with my doctor, … none of her training was about bodies like mine," de Rivera says.
Time and money
According to the National Women's Law Center, Latinas on average earn 57 cents to each dollar earned by white, non-Hispanic men, making the cost of health care—premiums, co-pays, deductibles, and that's if you're insured—more likely to be prohibitive.
"So when you're talking to a Latina, who is very often dismissed in medical settings, you are talking about a person who may have to, instead of going to a doctor and paying a co-pay, may have to go 10 times," explains de Rivera. "Can you get time off to drive there, be there, and go back to work? Can you pay all of those co-pays for each visit because you've been dismissed so many times?"
While there is still much work to be done, de Rivera praises Long Beach's efforts to have difficult conversations about race, equity and the way the city is working with community organizations to affect change. That includes the recent formation of its Multicultural Health Care Council, which serves to bring together different communities, nonprofits and other agencies to foster new ideas and learn from each other.
"Every single person who is unhealthy, whether it's because they don't trust medical providers, or because they don't have access to insurance, or whether it's because they can't afford to pay their co-pays, or whether it's because they can't afford the time off, whether it's because they're dismissed or ignored or not believed by their health care providers—which many Latinas aren't—all of that impacts my community," she says. "It's not hyperbolic to say it impacts every facet of your personhood and your family."
CNC Education Fund is working for better access to health care for Latina women – and everyone. To learn more about what CNC does for communities and how you can get involved, visit www.cncedfund.org.