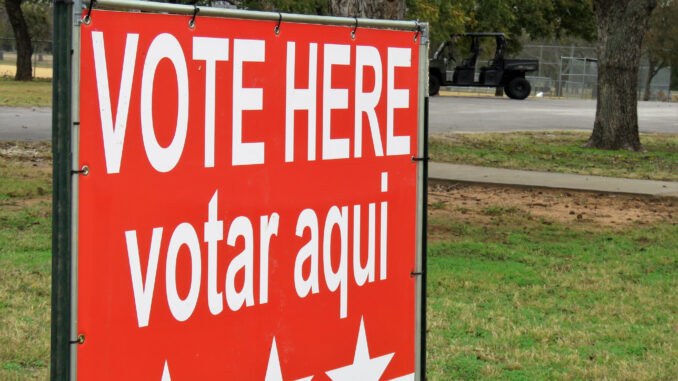 by Anne Stokes
Time and again, Latina voters have been referred to as a "sleeping giant"—a sizable population with an unreliable record of turning up at the polls. Professor Lisa Garcia Bedolla, however, takes issue with the label.
"I don't think our community is asleep," she says. "I think our community is in fact awake and paying attention and has been led to believe that the political sphere is not a sphere that is one in which they can have power."
Garcia Bedolla, program and board chair for Data for Social Good and professor at UC Berkeley's Graduate School of Education, attributes low engagement to ineffective outreach efforts. According to Garcia Bedolla, candidates and campaigns are less likely to reach out to Latina voters, and when they do, messages are less likely to offer a substantive message.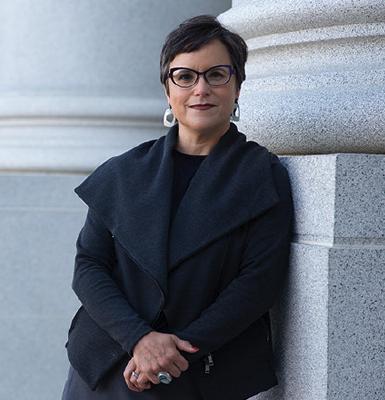 "If you have an ad in Spanish, it's much more likely to just show a Mariachi band or people eating tacos than it is to talk about anything real in terms of policy. Obviously if no one is talking to you about the things that you care about … then it's less likely that you'll engage in politics," she explains. "If you're a less-likely voter, you're going to get less outreach, which means you're going to get less information. … Then you don't vote, so (campaigns) don't contact you, so it's sort of self fulfilling."
While more inclusive and comprehensive outreach would benefit candidates and voters alike—as well as benefit democracy in general—Garcia Bedolla doesn't see campaign and political parties leading efforts to change. She notes a more effective strategy would include nonpartisan culturally competent outreach that listens and speaks to issues that are important to communities.
"If you do it right, we know it works. So what does it mean to do it right? Doing it right means having canvassers who are from the community, who are similarly situated people that can speak to them and connect in an authentic way," she says. "It's so important for funders and people who care about democracy and who care about the representation of minoritized groups in American society to invest in community-based organizations like Communities for a New California who are doing the ongoing work in these communities."
For Latina voters, engaging in culturally competent outreach can make a world of difference for themselves and their families.
"We found that with Latina women that if you ask them directly, 'Are you interested in politics?' … they'll often say no. But as you move into the conversation, they'll talk about having organized parents at their school to address a particular concern for kids, or having organized people in their neighborhood to try and get a stopsign on the corner. … They don't define that work as political, they define that work as being about community," Garcia Bedolla says. "We know that if you make those connections, build those relationships, help people see themselves as having power in the system and give them options for accessing politics in different kinds of ways, they will be mobilized and they will mobilize their family members."
For more information on how Communities for a New California Education Fund uplifts communities through civil engagement or how you can get involved, visit www.cncedfund.org.