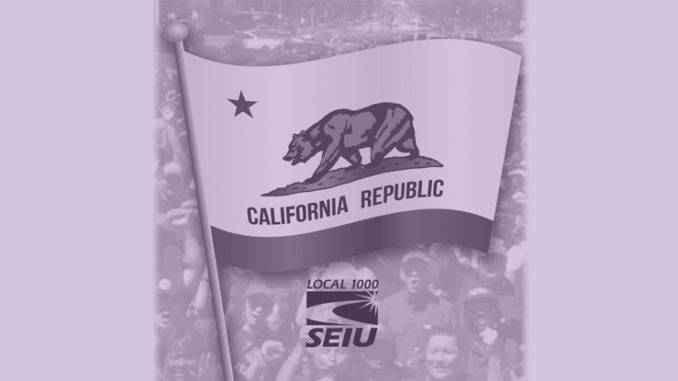 Tentative contract helps lift up bottom, close inequality gap
Arising tide lifts all boats – but only if there's enough water to go around.
To create a California for All, that rising tide also needs to narrow the gap between the top and the bottom. Right now, the top 1% swims in oceans of wealth; the rest navigates in puddles. We're not all floating on a level sea.
Our union, California's largest representative of state employees, recently reached a tentative contract agreement. That's great news, not just for state workers but everyone who cares about the middle class and ending poverty.
Overall, our new contract helps lift up middle class workers. The only way to get ahead financially is to beat inflation and this contract does that with a 7% salary raise spread over the next three years.
In particular, our tentative agreement has provisions to help low-wage workers. Those making less than $15 an hour were given an increase to $15 or more, and those in that career path were given comparable raises to avoid compaction in their employee category.
In addition, every worker will receive $260 a month to offset high health care costs. For many state employees, especially low-wage workers, that stipend will be a godsend. In rural areas, they've suffered from lack of access to HMOs, and been stuck with high deductibles and co-pays.
"Health care in the rural area where I live is already very expensive," said Kayla, one of many state workers we heard from about this issue. "(Rising) health care costs would be very detrimental to me and my family."
Like that rising tide, lifting everyone is the better option.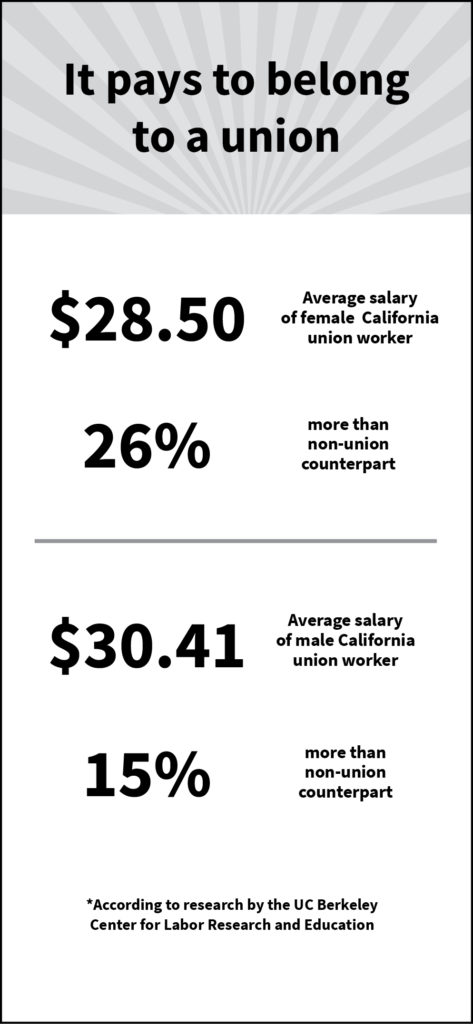 One other key piece of our deal focuses on the future. As you know, many workers suffer from uncertainty and face negative consequences of the implementation of automation and technology. We created a joint task force on the "Future of Work and Civil Service" to allow our members to partner with the state on predicting, planning and ultimately determining our own future around important technological innovations, automation and the ever-changing nature of work in our society.
We know unions help decrease inequality in two major ways – one, increasing wages for middle class workers faster than inflation; and two, reducing outrageous corporate pay and profits.
Our union has worked towards that second goal through supporting laws such as Prop. 30, California's Millionaires Tax, that we helped pass in 2012. Now extended through 2030, that proposition created four high-income tax brackets with those earning more than $1 million paying 13.3% in state income tax, a 3% increase. Those extra funds have supported a wide range of services throughout our state.
The next step is decreasing that growing gap between the bottom and the top. In recent years, that gulf has widened substantially. In 1965, the average CEO made 20 times the pay of a typical worker; by 1989, CEO compensation had nearly tripled to 58 times the average worker pay.
In 2018, that average (not exemplary) CEO is making 362 times the pay of the average worker.
Some cities are trying to address that chasm. These pilot ideas at the local level are the first small steps on the long journey to closing that gap. In Portland, Oregon, for example, a new tax targets CEO compensation if that pay is greater than 250 times what that company's average worker earns. Companies can either pay the tax, or pay their people more.