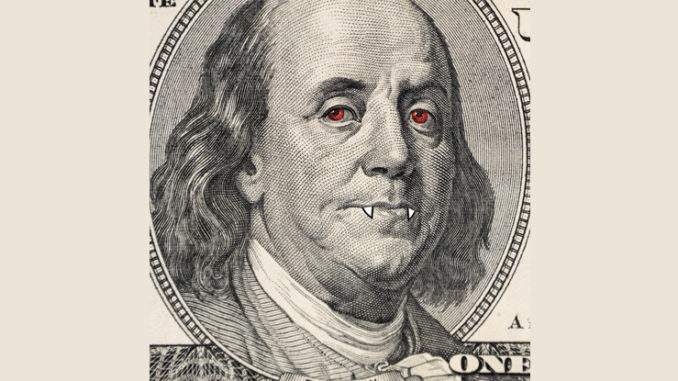 These bills target real-life horror stories
Ghosts, vampires, zombies; Halloween is packed with scary things.
While trick-or-treating as children, we learned to laugh at our fears. (These monsters lived in our imagination, not under our beds.)
But as adults, we have to cope with plenty of real-life horrors, not just for our families but for our society as a whole.
How do you deal with these nightmares? Sometimes, with a stroke of a pen.
For this Halloween edition, here are three very scary, very real problems facing Californians and three bills signed by Gov. Gavin Newsom to address our fears.
Nobody should worry about getting shot, especially by a police officer, yet this is a real fear for some people. Among the bills Newsom signed was Assembly Bill 392, the California Act to Save Lives, which regulates police use of deadly force.
This bill is considered one of the toughest laws in the country regulating when officers can use a gun and delineates when deadly force would be considered necessary and reasonable. San Diego assemblymember Shirley Weber, the bill's author, said, "This bill sets a higher standard that authorizes deadly force only when necessary to defend against an imminent threat of death or serious bodily injury."
Built on best practices already in place in some departments, this common-sense bill is an important step towards rebuilding trust between police officers and the communities they serve. We know these methods work and this new law will save lives. If it can stop a tragedy from happening, it will be worth it.
Do you fear being locked up? Incarceration is another real fear for thousands of Californians. That fear haunts refugees seeking asylum, but there's also fear that some want to lock up more people because they profit from it. Also signed by Newsom, AB 32 phases out the use of private, for-profit prisons and immigrant detention centers by 2028.
According to Oakland assemblymember Rob Bonta, the bill's author, "Californians in these facilities are hurt, abused, neglected."
SEIU Local 1000 has organized for years to reduce the use of private for-profit prisons that undercut wages and benefits for employees, and that cut corners by failing to provide adequate rehabilitation and medical care – let alone adequate food and living conditions – in order to make money. Conditions in these facilities tend to be less safe for both people detained and people who work there.
"This is truly a historic moment for California," Bonta said at the bill's recent signing. "By ending the use of for-profit, private prisons and detention facilities, we are sending a powerful message that we vehemently oppose the practice of profiteering off the backs of Californians in custody, that we will stand up for the health, safety and welfare of our people, and that we are committed to humane treatment for all."
With AB 539, Newsom and the state legislature went after blood suckers: Payday loan companies. Santa Barbara assemblymember Monique Limón authored this bill that tightens regulations on these lenders and closes a black hole that sucks in desperate borrowers.
Earlier this year, the Trump administration rolled back regulations on payday lenders, which specialize in high-interest, short-term loans. On average, these loans have an annual percentage rate of about 400 percent – 20 times a typical credit card – and target low-income workers who need cash in a hurry.
But this blood money is ultra-expensive. In its research, Pew Charitable Trusts found that borrowers usually take five months to pay back that loan at an average cost of $520 in finance charges.
By stopping greedy lenders from preying on those in need we can all sleep better at night.