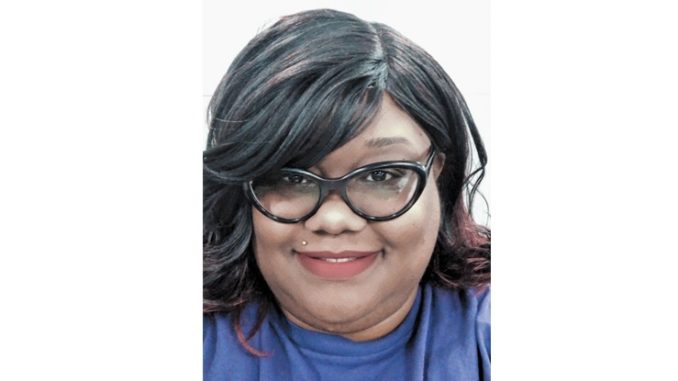 Women become stronger by helping each other
March is International Women's History Month, a time when we share stories of the women who have influenced us and made our world stronger through their work and their legacy.
My mother, Linnette, helped make me the woman I am now. A native of Jamaica, she became a nurse in England, then immigrated to San Diego. She married my father and started raising three kids. And she taught each of her children that while we are all extraordinary, it takes a circle to bring out the extraordinary within us.
Now as the leader of Local 1000, I have a big circle, which I achieved by following my mother's example. To support her in her new country, she built her circle through a network of women. My first grade teacher became an aunt. And as my circle widened, many more wonderful women were welcomed into our family.
In a circle, you're never alone. Moms help each other out, watching each other's children, lending a hand and taking care of each other in good times and bad.
When I was in the Marines during Desert Shield, my husband got called to duty. I had just had a baby when flu season hit. My newborn got bronchitis and we landed in the hospital; I was scared and feeling alone. Tonja had just transferred in to where I was stationed, but we hadn't met since I had been on maternity leave. Tonja showed up to the hospital with a peek-a boo Elmo doll and changed my world. Turns out she was a mom in a new town and wanted a circle, too.
We create circles to draw power, to lend support and to empower other women as well as ourselves. It's not a transactional relationship; we are sharing our strength so we all become stronger.
One of our union leaders, Shrhonda Ward, shared her story about her mother's impact on her leadership and the circles she develops that empower here at Local 1000.
Shrhonda's mom was vice president for a health care union. Growing up, she remembers the phone ringing off the hook, people reaching out to her mother to help build their strength.
While working as an employee at DMV, Shrhonda found herself in a difficult situation. While sick with two small children at home, her husband was called to military duty right after 9/11.
Maria, a steward with our union, helped Shrhonda keep her job by accompanying Shrhonda as she fought — and won — to get her job probation extended and the training she needed. With that support, Shrhonda passed with flying colors.
Maria suggested that Shrhonda become a steward, too. Shrhonda talked to her mom and reflected on all those phone calls, the responsibility of union leadership and whether she could provide that kind of support. By seeing women like herself in leadership roles, she was able to envision herself as a leader being supported by other women in the union. As a result, Shrhonda became a steward in 2002.
Over the years, she built on her circles, supporting other state workers and widening her network. In 2009, she became a chapter president.
"Yvonne sees something in me that I don't always see in myself, and there have been so many other wonderful women there to help support me in my leadership," Shrhonda says. "They saw these roles as a good fit for me, and they did what they could to help me be successful."
"Being a leader isn't easy," she adds. "You have to be dedicated and ready for the fight, and do whatever it takes to win. Now, I help strengthen the circle that is our union."
We all need a circle; help yours stay strong.