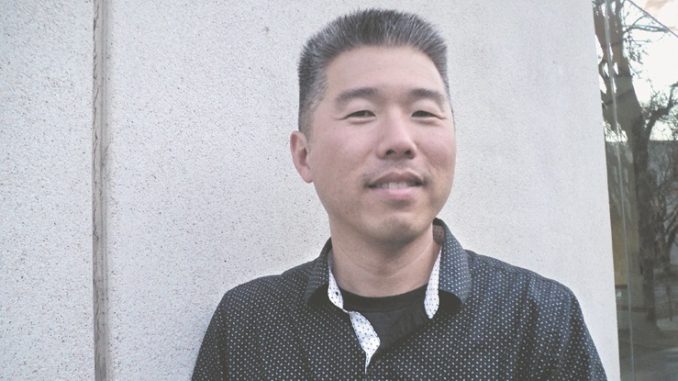 BY EDGAR SANCHEZ
As a youth, Kirn Kim made one good decision after another — eventually becoming an honors student at Sunny Hills High in Fullerton, Orange County.
"I was in the National Honors Society. And I was the son of a doctor with aspirations to follow in his footsteps to medical school," Kim, 43, told a Sacramento audience during a recent visit. "I was pretty much a garden-variety nerd, a 'model minority' kid."
Unfortunately, a bad decision—one he wishes he could undo—derailed Kim's life
At 16, he and four other fellow students joined a plot that led to the brutal beating death of a 17-year-old Santa Ana student. Like the victim, most of the plotters were high achievers from Asian/Pacific Islander (API) families.
During the slaying, inside a private home in 1992, Kim sat in his car outside, as a lookout. One student, the alleged mastermind, believed the victim wanted to tell police about a plan to rob a computer salesman, published reports said.
"I wasn't an active participant in the crime, but under the law, even minor participants were held liable to the fullest extent," Kim said. "So at 16, I was arrested, tried as an adult and sentenced to 25 years to life in prison for murder."
After serving 20 years, Kim was released in 2012.
He now educates on criminal justice issues. California has led the nation in reforms, passing a bill last year which stopped prosecuting 14- and 15-year-olds as adults.
Juveniles' brains are not fully developed, preventing them from making fully-mature adult judgments, he said, citing scientific studies.
Kim spoke at a symposium at Sacramento's California Museum, now hosting "smallasaGIANT," an exhibit by Oakland artist Ise Lyfe, about Californians sentenced as teens to long-term sentences up to life in prison.
The powerful exhibit, ending March 15, is co-sponsored by The California Endowment.
Entitled "Rising Above Shame and Silence," the symposium drew attention to what Kim described as API families' longtime refusal to discuss drug addiction, incarceration and other issues that he said impact API's, just as they afflict people of all races.

Because of cultural pride, many API's pretended to be immune to crises, perpetuating the "model-minority myth," about API's being trouble-free over-achievers, he told his audience.
API's are finally discussing these topics, and finding it salutary to do so, said Kim.
The Ohio-born son of Korean immigrants said his parents never abandoned him.
"To this day I'm doing my best to make up for all the heartache and stress I put them through," said Kim, who is now working in Los Angeles.
" I'm doing my best to make up for all the heartache and stress I put (my parents) through."

Kirn Kim
Former Juvenile Lifer

For more details on smallasaGIANT, please visit smallasaGIANT.com.