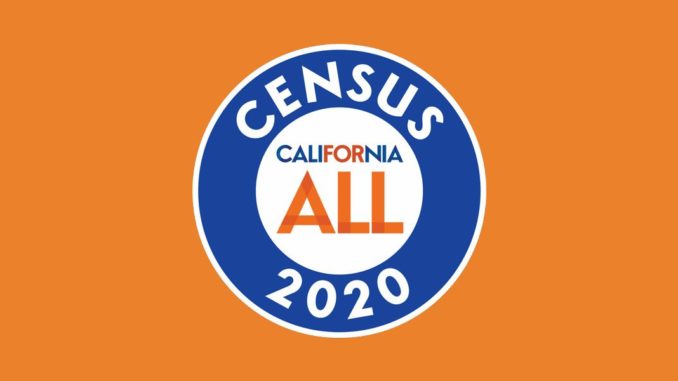 BY ELEANOR LOVE
As a 15-year-old high school sophomore in Sacramento, I like to think I'm well-informed.
I follow the news. I'm active on social media. I have still-developing but strong political opinions that I can articulate and debate on demand. I'm involved in youth leadership activities. I live ten minutes away from the State Capital.
I'm tuned in to what's happening around me.
And yet I was perplexed last summer when my mom mentioned that 2020 would not only feature the next presidential election – of which I was very much aware – but also the next U.S. Census. The next what? Hadn't heard much about it. And the more I learned, the more fanciful it seemed. Once every decade, the federal government sets out to count every single living person in America? Why not count every needle in every haystack while they're at it?
More importantly, why should people my age even care?
It turns out that there are a great many reasons for everyone – especially young people – to care about the 2020 Census. A study by the George Washington University Institute of Public Policy identified 316 federal spending programs that relied on census data in 2017 to distribute $1.5 trillion to state and local governments, nonprofits and individual households. These organizations help pay for things like public transportation, food stamps, school lunches and children's health insurance – services and programs that directly impact the quality of life for children, teenagers and adults alike in Sacramento, across California and around the country. (California alone received more than $170 billion in census-driven payments in 2017.)
I quickly determined I was far from alone among my peers regarding my ignorance about our national head count. Most didn't know why the census was so important either. Which is an unfortunate irony – youth involvement is critically needed to encourage the heads of households to participate in the 2020 effort to ensure an accurate accounting of our local population.
The largest concern: "Undercounting," especially of children under 5. According to the Count All Kids Committee, that age group in 2010 was the most undercounted demographic, with Texas and California at the top of the list. The report estimated that some 210,000 children under 5 were missed in California during the last census – that translates to hundreds of millions of dollars in federal funding lost each year.
Here's why youth participation in the census process matters: Research indicates that young children are "more likely than other age groups to live in households with multiple generations, unmarried partners, non-relatives, or extended family," reports the Public Policy Institute of California, "which can lead to confusion over who should be included in the census form." Many of these households may include adults who might have difficulty understanding the census process; older children can assist by helping their elders complete the forms. The Census Bureau also has edited its forms for 2020 to clarify that everyone living in the household should be listed.
Young people in these scenarios can help in another, equally vital way – by reassuring adults that the information provided on the census form cannot be used against them. These concerns, especially in Latino communities, spiked last year when the current administration ordered the inclusion of a citizenship question. The U.S. Supreme Court ultimately struck down that directive and the citizenship question was left off the 2020 form. The Census Bureau has since gone to considerable lengths to emphasize that the information it collects can only be used to produce statistics; Politico reported recently that the bureau is spending $50 million on ads aimed at Latino audiences to mitigate the fallout from the citizenship question controversy. (The State of California is also spending $187 million on census outreach.)
The Census Bureau sent postcards in February inviting people to respond online, by phone or by mail. By now, your household likely has received the paper questionnaire in the mail. The questionnaire includes instructions in English and 12 other languages. Households who do not respond may receive an in-person follow-up visit (although COVID-19 may limit home visits).
Still wondering how you can help? Although many schools are currently closed, you can still help spread the word. Try reaching out to your teachers – have them send out group texts or emails, Google messages, Remind notifications and the like to their classes. If your school has a weekly robo-call, contact staff and suggest that the census be mentioned. Communicate with family or friends over the phone, through text or email. Apprehension can arise when the government is involved – but if you're the one encouraging your loved ones to participate in the census, there's a better chance they'll actually do it.
Social media can be an effective tool as well. News travels fast on platforms like Instagram and Twitter. The Census Bureau also has begun a campaign ("Statistics in Schools") that provides take-home educational materials to help children encourage their parents to participate.
So, yes, the presidential election clearly is not the only major national event occurring in 2020. If you're eligible, by all means vote. But don't forget to make sure that you and your family stand up to be counted when the time comes – your community will be better for it.
Please visit www.2020census.gov to learn more about the census and how you can be counted. You can also visit the NorCal Census Facebook page at https://www.facebook.com/norcalcensus/ for more information and updates.
Eleanor Love serves as a Sacramento County Youth Census Ambassador and is a member of the Youth Subcommittee of the county's 2020 Census Complete Count Committee. She is the Vice Chair of the Sacramento County Youth Commission and attends C.K. McClatchy High School.