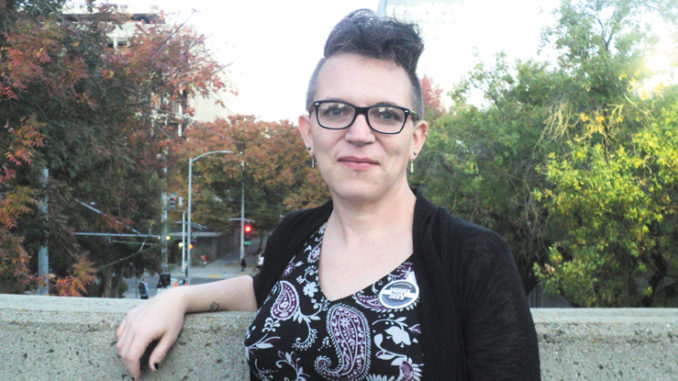 BY EDGAR SANCHEZ
Criminal justice reform activists won a huge victory this month, when Sacramento County Supervisors walked away from an $89 million plan to expand Rio Cosumnes Correctional Center (RCCC) in Elk Grove.
Opposition to the plan was led by Decarcerate Sacramento (DS), a grassroots group born in early July as a response to the Sacramento County Board of Supervisors' April 23 decision to start accepting construction bids for the project.
Moving quickly, DS members first appeared before the board on July 16, with a warning: Expanding RCCC would aggravate the county's addiction to incarceration, particularly of the poor and minorities.
Just as quickly, DS evolved into a coalition of private citizens and nonprofits, including Sacramento Area Congregations Together, which is supported by The California Endowment.
DS made two more presentations to the board — most recently on November 5, when the RCCC project was abandoned.
"I'm no longer willing to support this project in any form," not even in a scaled-down version that county staff recommended at the last minute, Supervisor Don Nottoli said, thanking the DS speakers for their "compelling testimony."
"We won because we walked in armed with information, education and data — the numbers that gave power to the conversation," an elated Mackenzie Wilson, a DS community organizer, said afterwards.
She was referring to several carceral studies that DS cited to help prove that the expansion plan was ill-conceived and too costly.
"We need to develop a plan to significantly reduce our jail population."

Robyn Ayres
Social Worker, Decarcerate Sacramento

DS immediately said it "looks forward" to working with the county toward a comprehensive plan to reduce its jail population and ensure investment in community programs that prevent incarceration.
RCCC, built in the 1960s and run by the Sacramento County Sheriff's Department, is the main custody facility for county inmates. It houses about 1,750 men and women, many of whom await trail.
The $89 million plan was developed by the Sheriff's Department without community input. The plan called for several new buildings next to RCCC that, among other things, would support medical/mental health programs that jailers said would improve inmate services.
DS maintained that jails are the wrong settings for mental health programs.
Forty two expansion opponents addressed the board on November 5, starting with Robyn Ayres, a social worker from Citrus Heights.
Rather than expand RCCC, "We need to develop a plan to significantly reduce our jail population," Ayres, a DS member, told the board. "The plan should include community mental health… and a plan that keeps people in their home, keeping jobs and housing and families together."
For more info, visit Decarcerate Sacramento on Facebook or Instagram