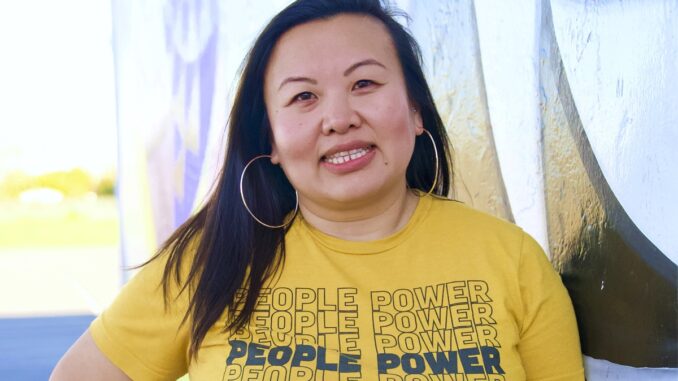 by Anne Stokes
While COVID-19 is a global pandemic, its origin in China has caused an increase in hate crimes committed against Asian Americans and Pacific Islanders (AAPI). In response, the Asian Pacific Policy and Planning Council, Chinese for Affirmative Action and San Francisco State University's Asian American Studies department created the Stop AAPI Hate Reporting Center. Three months after its March 19 launch, the center has received more than 1,700 reports of coronavirus-related discrimination and harassment from across the nation.
"We want to be able to document the discrimination and to be able to say, 'This is really happening in our community,' and also to be able to report that to elected officials and stakeholders," says Nkauj Iab Yang, co-director of Hmong Innovating Politics (HIP), a partner of The California Endowment's Building Healthy Communities initiative that helped translate the site's incident report for Hmong communities. "The reality is that racial discrimination is something that still exists whether we want to admit it or not. The data collected is a way to inform policies that would be for the greater good of all of our communities."
Verbal harassment is most common, making up nearly 70% of reports. Incidents happen most often at businesses and women are three times more likely to be harassed than men. California, which has the highest Asian American population in the nation, has the highest rate of reported incidents.
By collecting incident details and descriptions, Stop AAPI Hate aims to help local and state officials develop guidelines to combat harassment, publicly denounce discrimination and identify safety measures. Yang says it also serves to give people a place to share their experience with hate-based crimes and harassment.
"Maybe they think, 'It was just a verbal thing that happened for 10 seconds,' but the impact is longer-lasting than those 10 seconds," she says. "Their situation and their story matters and if we're able to show this is a concern, it would actually get more attention from folks who have decision-making power."
Yang says she also hopes the project's focus on coronavirus-related hate crimes will address society's larger culture of discrimination and open up dialogues among communities.
"We really do want to approach it from a social justice (perspective) … so that eventually we can get to a point where we can not only inform policy, but also start to do some education with all of our communities," she says.
"(This) is a way to inform policies that would be for the greater good of all of our communities."

Nkauj Iab Yang
Co-director, Hmong Innovating Politics (HIP)