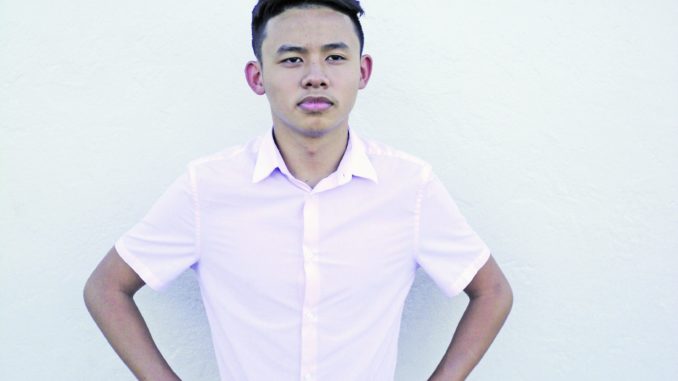 BY EDGAR SANCHEZ
A new generation of leaders is being trained to mobilize Sacramentans to fight for equal rights, better public schools and other noble causes in the 21st century. Training occurs on Wednesdays at the new Summer Youth Leadership Academy in South Sacramento.
That's where 14 students, all ages 14 to 17, are learning to be changemakers — advocates for social good — through the eight-week program that ends August 10.
"The program is helping me transform into the person I want to be," Ethan Lee, 17, said recently. "I want to be a successful person, and help people at the bottom."
He wants to make sure everyone can achieve their dreams. After graduating from West Campus High next year, Lee plans to pursue a college degree in architecture.
The academy, sponsored by The California Endowment and hosted by Sacramento Building Healthy Communities – The HUB, is co-directed by Shakeya Bell and Araiye "Ray" Thomas-Haysbert.
"This academy is crucial because it gives youth the tools to create change." said Bell. "It provides a proactive outlet to a community, who don't have many resources or outlets to cater to the trauma and injustice these youth face on a daily basis. It helps them realize that they matter, and more importantly that their voice matters."
"The program is helping me transform into the person I want to be."

Ethan Lee (17)
participant in the Summer
Youth Leadership Academy
A program leaflet outlines the curriculum, which includes studying the meaning of social justice, examining the various levels of government, creating change via social media, and discussing movements that created epic change.
Guest speakers also impart key lessons, like one delivered this month by Isaac Gonzalez, youth media program manager for Access Sacramento, a broadcasting and media production nonprofit.
In his presentation, Gonzalez said elected officials don't care about non-voters.
As a result, he said, Sacramento has two types of communities: The beautiful ones with parks, nice sidewalks and thriving businesses, where residents vote religiously, and depressed neighborhoods, where most residents don't vote.
Gonzalez added: "You can march and protest," but the best way to effect change is to confront elected officials, who shape city policies, and tell them: "I'm a registered voter. So are all
my friends."
Lee will vote for the first time in 2020. He can't wait.
The students have broken into groups this summer to work on special projects. Lee's is analyzing how some minorities in Sacramento overcame racial stereotypes to become successful, admired professionals. He is conducting interviews, to determine how they did it.
To get involved with the Sacramento's Building Healthy Communities (BHC) through The Hub click "Learn more" below.