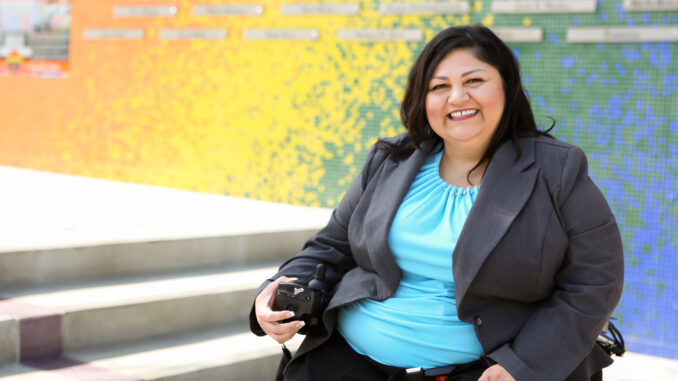 by Anne Stokes
Elected in 2019, Mary Zendejas is the first Latina wheelchair user elected to public office in the United States. While today she's a councilwoman for the City of Long Beach, going into politics wasn't always her ambition.
"Friends had asked me and I said, 'No, that's just not for me, I don't like the negativity.' But they said, 'You have the opportunity to make change.' That's what inspired me to run for public office," she says. "I was going to be able to make a bigger difference on the other side of the dais than this side of the dais."
Zendejas is a first-generation college graduate and proud Latina immigrant from Michoacán, Mexico. Diagnosed with polio at 8 months old, her family immigrated to the United States in search of a better life, including better medical treatments.
"I always had a very strong family foundation where my parents would tell me, 'It's OK that you don't have strength in your legs or arms, you have strength in your brain. You need to use it and you need to make sure that you go to college and get a degree,'" she says. "I was the first one to graduate from high school, I was the first one to go to university and graduate with a degree and the first one to go into elected office."
Even with her family's support, Zendejas says her path has not been without obstacles: Growing up before the Americans with Disabilities Act—which prohibits discrimination in vital areas such as education, housing, employment—she has encountered physical and attitudinal barriers, as well as ableism.
"I think that being a person living with a disability, unfortunately, we face obstacles every single day," she says. "I've always had a disability, I've always known that people are going to see my disability and automatically count it against me. Me and a lot of my colleagues in the disability community, we have to be better, smarter, more outspoken."
Zendejas says it's important for other Latinas—especially those with disabilities—to see her in a leadership position with the power to make important changes for the community, something she didn't see when she was growing up.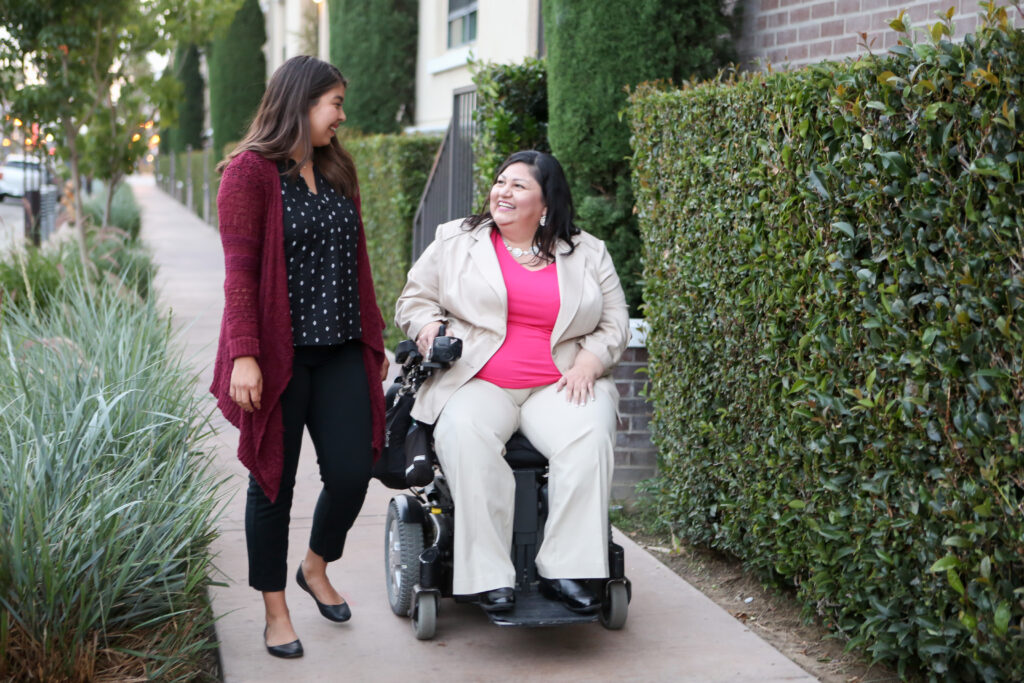 "When I run into younger Latina women and they tell me how much they admire me, or they thank me for my work … they see the work I've been doing, how I am with the community, how accessible I am, how much I get involved with my community," she says. "(They) sometimes feel that their voice or their vote won't make a difference … (and) I don't think that's right. … I think we have a lot of work to do there to make sure Latinas feel engaged and welcomed into this political world. I think they feel that it's not for them, it's more for others, and I think it's time we changed that."
That change can be made by getting involved in politics: Latinas can make a difference by voting and supporting local initiatives along with the politicians and organizations that advocate for them.
"A lot of times policies get passed because the person drafting them or doing them doesn't have the adequate information or education on how it might negatively impact other communities," Zendejas says. "Be engaged, be a resource, continue doing research and continue finding solutions. I get a lot of people calling and writing about things that are not going right. One of the things I ask them is, 'Help me figure out what would make it right.' Bring solutions."