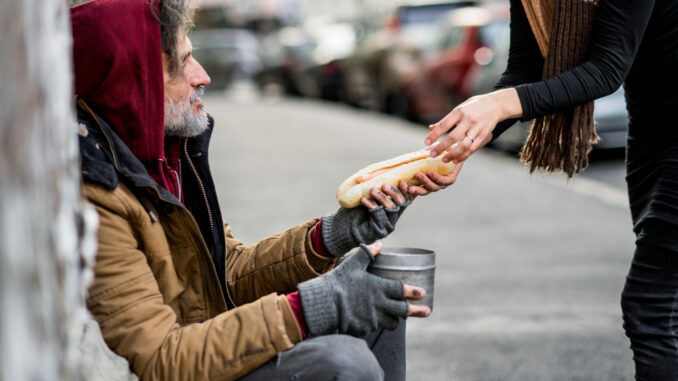 by Raul Clement
Tackling a complex problem like homelessness requires research, organization and planning. This is where an organization like the Regional Task Force on Homelessness can help.
"We're sort of the table everyone in this work is sitting around," says the RTFH CEO Tamera Kohler.
Operating out of San Diego, RTFH was founded over 40 years ago as a Mayor's Taskforce before eventually becoming San Diego's Continuum of Care. In practice, this involves delivering monthly data reports on homelessness, bringing a regional board together called the Collective Impact Board, and regularly updating standards of practice on everything from street-based outreach to trauma-informed care.
"If you're talking about homelessness solutions, practices and data, people look to the RTFH to be that lead organization to answer all of those questions and pull it together in an organized way," Kohler says.
One area of focus is veteran homelessness. RTFH releases monthly Veteran Housing Placement Reports tracking San Diego's progress toward "Functional Zero" in veteran homelessness. According to the RTFH website, Functional Zero is "the point when a community's homeless services system is able to prevent homelessness whenever possible and ensure that when homelessness does occur, it is rare, brief and one-time."
On the path to this goal, RTFH uses a multipronged approach.
"The data only tells you so much because there are gaps," Kohler says. "And so we also use the lens of lived experience. So you have both the quantitative and qualitative, which we believe very strongly gives us the best path forward."
This approach involves direct surveys of veterans, but RTFH also receives feedback through dozens of service providers and governmental organizations. The Collective Impact Board currently has 31 members filling a variety of community roles, allowing RTFH to cast a wide strategic net.
"We have all the housing authorities, local government, health care, education, law enforcement and veterans represented. We have folks with lived experience, and also service providers, on our board," she says.
Veteran homelessness is not a simple problem with a single solution. Those who enter the military are often seeking the stability it can provide—income, housing, purpose, community. Upon leaving the military, veterans may find this stability abruptly removed and struggle to adjust. When combined with mental health and medical issues, this puts veterans at greater risk of homelessness than expected, given the array of resources at their disposal.
"No one plans for homelessness," Kohler says. "If it were predictable, then the VA with all its incredible resources and supports would be able to… well, it would be very rare that a veteran experiences homelessness."
Homelessness may not be predictable. But the more we know about its underlying causes and patterns—and the more we have robust standards and practices in place to respond to it—the better we can react and reduce it going forward.
For more information on the San Diego Regional Task Force on Homelessness, visit https://www.rtfhsd.org/