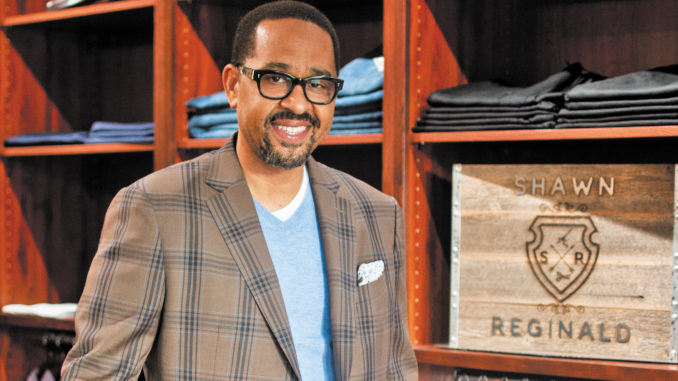 Head to Midtown for stylish menswear classics
BY ANNE STOKES
A good pair of pants can be hard to find. Rather than silently suffering in ill-fitting slacks, Shawn Williams made his own. Now as the owner and designer of Shawn Reginald Clothing Company, he's there to make sure no one else suffers bad pants either.
At his Midtown menswear shop, Williams specializes in service, in particular on-site tailoring customized to clients' needs and measurements.
"The pants that I sell are all unfinished because some people like them short, some people like them long," he says. "Those are some of the things we're able to do in the store."
As owner of a small boutique, he says he's able to offer a more unique selection of items and can be more responsive to what clientele want.
"I ask my customers, 'What do you like?' Big box stores aren't going to do that," he says. "I'm able to do small quantity stuff, very unique things. … That gives us more flexibility, that makes us a little different."
Shawn Reginald Clothing Company offers a collection of classic wardrobe staples — slacks, denim, Merino wool and cashmere sweaters, dress shirts, long and short-sleeved t-shirts, scarves, belts, bow ties, casual and dress shoes — all of which can make great holiday gifts for the men on your list.
"I don't really do the trendy thing very much. I try to get things that are going to be in-season this year, next year and the year after," he explains. "Things that don't go out of style; that's what I'm focusing on."
Visit Shawn Reginald Clothing Company at 1729 L St., Sacramento. For more information, visit online at
www.shawnreginald.com or call 916-400-4060.