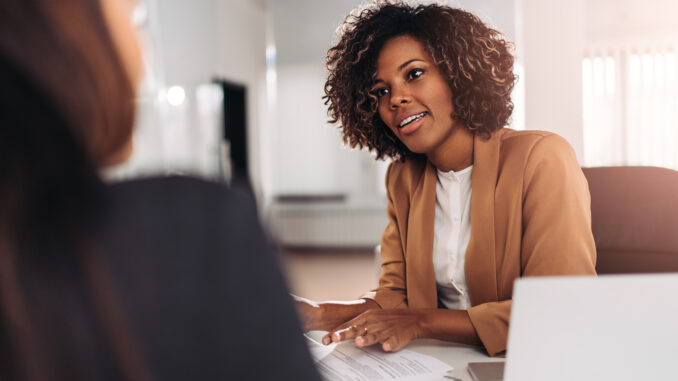 by Anh Nguyen
Fabiola Garcia-Almonaci works for the Employment and Training Division of Sonoma County. Her office oversees programs that are funded through the Workforce Innovation and Opportunity Act, which receives funding to provide jobs services for the public and for employers. Garcia-Almonaci spoke with N&R Publications to discuss how the Prison to Employment process works in her county.
Could you tell our readers about yourself and your organization?
My official title is a program planning and evaluation analyst. The Workforce Investment Board helps employers and job seekers who are looking for employment, (especially those who are looking to) change careers, looking to promote within their current career, or have growth in their jobs. They are getting help with a resume and getting help with preparing for a job interview. We guide them along in their career goals and job seeking. The one-on-one service (with our counselors) is also critical.
How would you describe the importance of the Prison to Employment initiative to the community?
This program is intended to assist individuals who have had justice involvement. The importance is it gives money specifically to assisting individuals who were (formerly incarcerated or justice involved) and are therefore still affected now in their life. Their prior justice involvement is one of the factors that is holding them back from being selected for different employment positions or perhaps being prevented from promotion.
What are some of the approaches with regard to providing job training and career training to justice-involved individuals?
Depending on situations, these individuals that we have worked with have other barriers like race, economic background or lack of education. Oftentimes, it is people who do not have secure housing because they are not able to obtain employment because of their justice involvement.
The program has been very helpful in assisting those individuals because we can pay for things that are related to helping them find work. This is an important program for those individuals in our community who may not have the means to be able to successfully start a job right away.
Following the COVID-19 pandemic, many businesses are facing a labor shortage. How does this program provide help for local businesses?
By being able to have our counselors who can help guide individuals and job seekers to those positions, it helps businesses fill those positions. If issues arise for the job seeker along the way, the counselors can also help talk them through that situation, giving advice to the employee on how to handle something. Maybe it can help them resolve the situation as well for the employee to keep the job.
If employers are also more aware of hiring people from different backgrounds, being more open to being second-chance employers and not requiring extensive background checks, they may open up opportunities to people who they may not have in the past.
Any final thoughts?
This program helps us provide more equitable services and reach a population (with) support who may not be as self-sustaining on their own. Being a government agency can also be a challenge, because they may have had very bad experiences with government agencies already with their justice involvement, but we can be someone they can lean on. We will help them in their journeys moving forward.
For more information, visit sonomawib.org