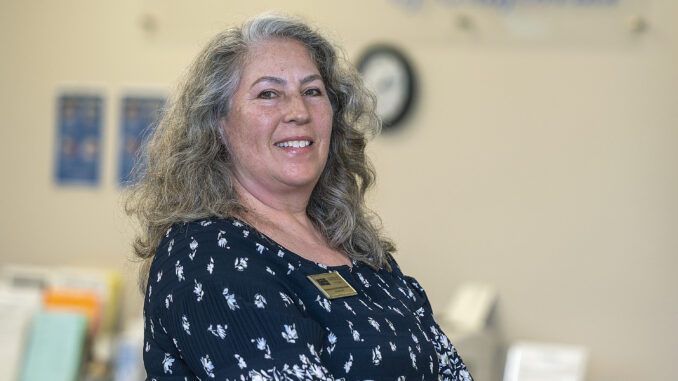 by Anh Nguyen
Sheryl Cutler works at the America's Job Center of California, which she calls a one-stop system for job seekers and employers. She has worked for the Workforce Development Board of Solano County since 2006. In an interview with N&R Publications, Cutler talked about her experiences helping formerly incarcerated people and the benefit of the Prison to Employment initiative in her county.
Could you tell our readers about yourself and your organization?
My position as program analyst is to make sure that the public has access to our programs. We serve people with disabilities, veterans, people re-entering the job market after incarceration. We also help people connect with state disability and unemployment insurance benefits by phone.
The organization is funded by federal dollars called the WIOA (or Workforce Innovation and Opportunity Act). The WDB can fund training and skills certification upgrades, the job center itself, and the involved activities to better the community. The program is focused on helping people to find employment and providing assistance to employers and businesses in finding talented individuals.
How would you describe the purpose of the Prison to Employment initiative?
Prison to Employment is an initiative in California to change how we treat people and help people coming out of prisons and county jails.
This is a statewide initiative, but every county was able to spend their funding with their community in mind. Our Prison to Employment funding included three specific buckets. We partnered with another workforce agency to provide job training and soft skills to individuals re-entering the workforce after incarceration. We also funded a job skill training co-hort in the Solano jail. Our overarching goal is to help people get a job and become stabilized when they are released because studies have shown that people who have employment are less likely to recidivate. Community partnership is essential, and we also used P2E funding to establish a Systems Impacts in Solano Network, providing resources for people impacted by the justice system. There are over 100 individuals and entities in this network, all with reach in Solano County.
How does this program impact or benefit local businesses?
We have had many events for employers to educate them about the benefits of employing someone who has a criminal record. In addition to tax benefits, businesses would receive loyal employees who are motivated and ready to work. The majority of people in this group want to be gainfully employed and support their families and themselves. They are often some of the best employees.
How does your organization support job seekers, specifically formerly incarcerated or justice-involved individuals?
We provide all job seekers with resources, information and guidance to connect them to career opportunities in their communities. The Workforce Development Board of Solano County is also host of the Solano-Napa Small Business Development Center, which provides training and resources to those who want to start their own business.
Those who are formerly incarcerated can reach out to us knowing that they will be treated with empathy and respect. We are sensitive to their needs and we want to see them succeed.
To find out more, visit https://www.solanoemployment.org/