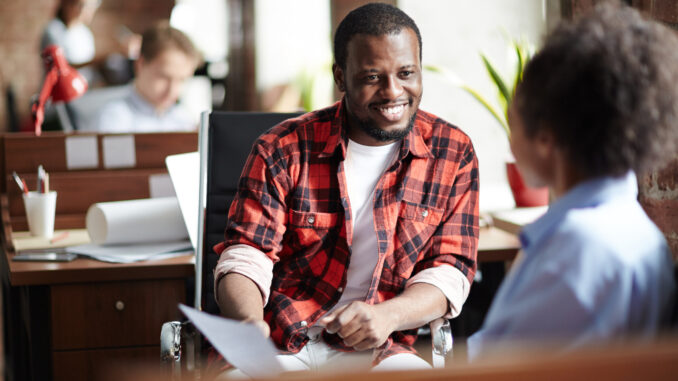 by Thea Marie Rood
North Bay residents who have barriers to employment can find themselves trapped in cycles of poverty, which can impact entire generations or entire neighborhoods. This is especially true for people who are considered "justice-involved"—meaning they have been arrested, convicted or served time in a county jail or state prison.
But a state-funded prison-to-employment program is designed to overcome those barriers and help people find stable, good-paying jobs. It also provides labor-strapped employers with skilled workers—and some financial incentives to hire them.
How does the program work? For job seekers, the emphasis is on getting them job-ready as quickly as possible.
"From the customers' side, they have a lot of anxiety and fear of being rejected due to their background," says Belen Escareno, talent specialist for CareerPoint. "They also worry they don't have enough knowledge—because they were incarcerated, they may not have a lot of employment history…and may not have completed high school."
CareerPoint works with job seekers, encouraging them to plan around their past and focus instead on dreams and goals. Realistically, though, that often means overcoming stereotypes that can dog them long after their sentences have been served.
"I think it's really unfair because CDCR stands for California Department of Corrections and Rehabilitation," she says. "It is truly heartbreaking because a lot of people who come to us want to move forward and change their lives, but when employers are unwilling to give them a second chance, it's very discouraging."
Since 2017, it's been illegal for employers to ask about criminal background before offering employment, but some still do, so Escareno encourages job seekers to know their rights.
She also tells employers, "There are a lot of people who break the law. They just don't get caught."
Employers also can be motivated by current labor shortages and the state's financial incentives for hiring. Says Escareno, "We definitely let (employers) know, 'Hey, you're going to get a great employee. And you can also earn some money back on this.'"
Incentives include Workforce Opportunity Tax credits, as well as On-the-Job Training that will pay 50% of an employee's wages for up to six months. There is even a state-sponsored Fidelity Bonding Program that functions like an insurance policy if an employee is high-risk and the employer thinks they could take a loss of some kind.
Once CareerPoint is able to complete its services and find justice-involved people that first good job, things fall into place—and only get better as their resumes are enhanced.
"They feel pretty secure then," she says. "If anything, we should all be giving our re-entry population a second chance. … At the end of the day, we're all human. We all make mistakes."
For more information, visit www.workforcealliancenorthbay.org.