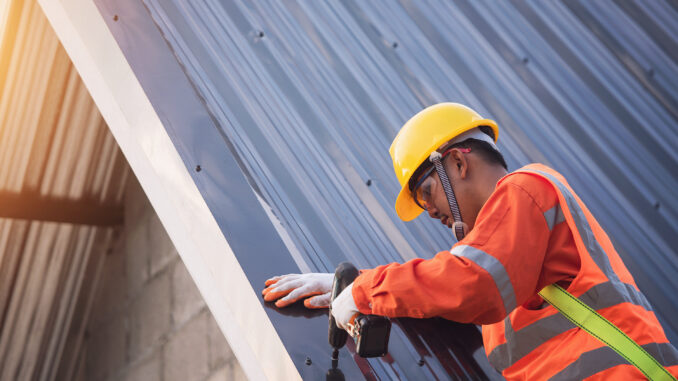 by Anne Stokes
N&R Publications sat down with Laura Davis, Workforce Alliance of the North Bay associate director and chief of operations, to get her perspective on the benefits the Prison to Employment Initiative offers employers.
Why should employers consider hiring justice-involved workers?
Employers should consider hiring justice-involved workers for the same reason they hire any other workers. In many ways, justice-involved workers are more motivated to obtain a job that leads into a career. Additionally, in many cases they have the same qualifications as any other candidate.
What are some common concerns employers have when hiring formerly incarcerated job candidates?
Employers sometimes express concerns or fear that the employees will re-offend and then be unable to come back to work. Employers are worried about the public's perception and the risk it may pose to their brand or reputation. They are sometimes concerned that if a person is injured by an employee at the workplace, that they might sue the employer arguing that the employer knew the employee might be violent or untrustworthy. Employers have also expressed concern over the possibility the employee may steal from the business.
How can hiring justice-involved workers benefit small business employers?
There are many benefits to hiring justice-involved workers: There are tax credits available to an employer hiring a justice-involved person such as the federal Work Opportunity Tax Credit and a California state tax credit. There is also a federal bonding program that small businesses can take advantage of. In many cases, there is also additional community-based organizations that support justice-involved individuals that will help facilitate successful employment.
What kinds of obstacles do many formerly incarcerated job seekers face?
Formerly incarcerated job seekers face many obstacles when reengaging into the community: Stereotypical judgments about their person, housing challenges and transportation issues. In addition, formerly incarcerated job seekers may have gaps in workforce training, [low] educational levels, no active social network and obsolete skills. They also may not be up on current workforce dynamics and not have the information they need to make informed decisions.
What can employers do to create more inclusive hiring practices?
An employer can understand that there is no research that indicates that a justice-involved individual will commit a crime at work. Criminal history does not predict the likelihood of the individual committing a crime at work.
How does hiring justice-involved workers benefit the local economy and community at large?
Hiring justice-involved workers increases the tax base and supports local businesses with their spending practices. Employment is the strongest antidote against re-offending. Research shows that justice-involved individuals that are five years post-conviction are no more likely to re-offend than anyone in the general population.
Are there any resources for employers looking to include more justice-involved workers in their workforce?
The State of California Employment Development Department website has resources, as does the US Department of Health and Human Services, which has a guide to hiring applicants with criminal records in the health care industry. The National Employment Law Center has a guide to hiring applicants with arrest and conviction. The American Civil Liberties Union has a report on how and why to hire formerly incarcerated job seekers.
For more information, visit online:
The California Employment Development Department: edd.ca.gov
The US Department of Health and Human Services: www.hhs.gov
The National Employment Law Center: www.nelp.org
The American Civil Liberties Union: www.aclu.org
The US Department of Labor (Work Opportunity Tax Credit): www.dol.gov