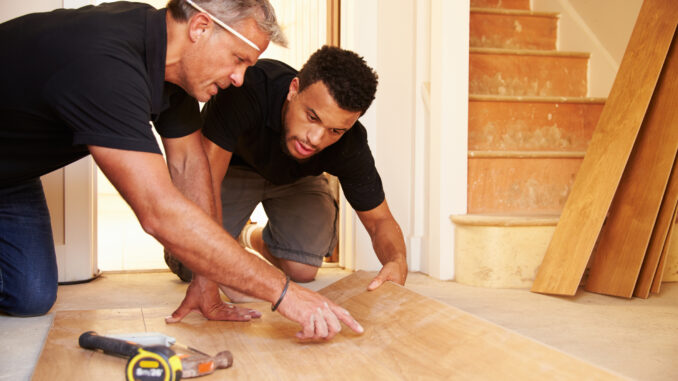 by Debbie Arrington
The non-partisan, nonprofit Prison Policy Initiative finds that poverty is the biggest indicator of whether an ex-offender successfully reenters society or is re-incarcerated.
But ex-offenders are five times as likely to be unemployed than the general U.S. population.
The National Conference of State Legislatures, or NCSL, says a good-paying job is the pathway for ex-offenders to access housing, health care and the ability to pay restitution, child support and other debts mandated by the courts. Consequently, more states are implementing policies to motivate employers to hire ex-offenders and the justice-involved, including reexamining employer liability and record expungement rules and offering incentives, the NCSL says.
"Work creates independence for the individual," says Dr. Marcus Mills, director of the Solano County Center for Employment Opportunities. "It gives them a sense of status and a structured routine. It allows them to have social contact and gives them a sense of purpose and direction."
Resources for the Justice-Involved
The Workforce Development Board of Solano County and its partners are giving ex-offenders and justice-involved individuals a path to employment. Here are some of the available resources:
Employment Development Department – Offers clients job search assistance, recruitment assistance and more. Visit www.edd.ca.gov
Fairfield-Suisun Adult School – Students can earn their GED or high school diploma, attend English as Second Language classes or learn a job skill. Visit www.fsusd.org/fsas
GEO Reentry Services – Provides cognitive behavioral, alcohol and drug treatment for ex-offenders, pre-trial defendants and those in custody. Participants learn problem-solving skills and social competence to help with reentry into society. Visit www.georeentry.com
The Goodwill Academy – Sponsored by Goodwill of Greater East Bay, the Academy gives ex-offenders work experience, job leads, resume writing assistance and more. Visit www.eastbaygoodwill.org
Solano County Health & Social Services – Sponsors the Employment Beyond a Felony Workshop series with the Solano County public defender. Visit www.mybenefitscalwin.org
Workforce Development Board of Solano County – Get expert help in career counseling and more. Visit www.solanoemployment.org.