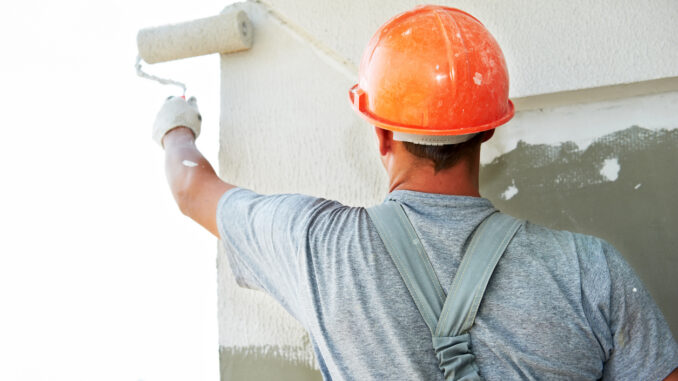 by Krysta Scripter
Thousands of California residents are released from prison each year—and they need jobs. Prison to Employment grants help residents like Samuel Stang land back on their feet and into the workforce again.
"It's kind of hard to get out there and get back to work if you haven't done it in a long time," says Stang, 42. "They just gave me an opportunity to get back to having a regular nine-to-five work schedule."
Stang, who struggled with drugs and had been in prison three different times, worked with CareerPoint North Bay after his probation officer recommended the organization. CareerPoint North Bay is one of the three workforce development boards and alliances that make up the North Bay Employment Connection,
"It's not a permanent job or career option," Stang says. "But it's to get you acclimated and back into the workforce and get used to working again. Then it can lead to potential other job options."
CareerPoint assisted Stang in finding temporary janitorial and landscaping work at Library Park in Lakeport, thanks to a Prison to Employment grant for which he was eligible. They also assisted him with writing a resume and getting the necessary supplies for his job. Thanks to the stimulus money he received during the pandemic, Stang was also able to buy a used vehicle, which opens up more employment opportunities going forward.
The grant is only temporary, though, so Stang says he'll likely need to return to CareerPoint to assess his options for the future. "I need to find permanent full-time work most importantly, and then I'd be able to think about doing some schooling and getting my GED," he says.
Stang faces the same issues many former prisoners do: The lack of job and education experience makes it difficult to get back into the workforce. Employing justice-involved employees, however, not only helps California residents create a better life for themselves, but also helps with the ongoing worker shortage employers face across the state.
In addition, employment, stability and predictable schedules break the cycle of recidivism, keeping formerly incarcerated from becoming incarcerated again.
For Stang, who has been drug-free for three years, stable work means keeping out of trouble and rebuilding his life with his family.
"I will never ever have anything of my own if I don't stay clean and work and persevere and focus on straightening out my finances," he says.
To learn more, visit https://www.workforcealliancenorthbay.org/