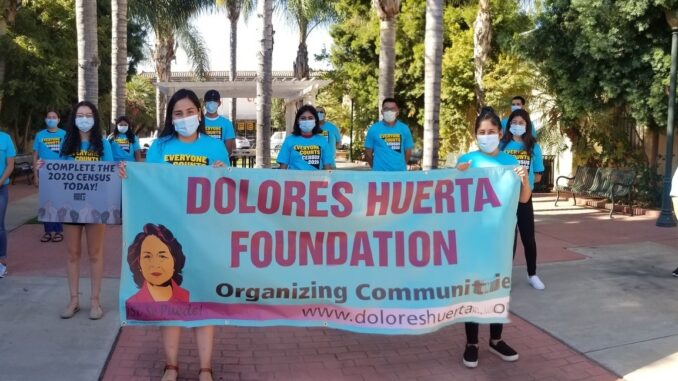 BY THEA MARIE ROOD

There are two important reasons to complete the Census, says Camila Chavez, executive director of the Dolores Huerta Foundation. "For each community member who is counted that means federal funding of $20,000 coming to our community over the next 10 years," Chavez says. "And every 10 years, after the Census is done, redistricting (for elected offices) happens."

The foundation is still doing door-to-door canvassing but employs major safety measures — volunteers are masked and hand out face masks and hand sanitizer at each home. "We are also training community members so it's neighbors speaking to neighbors — for us, that has been the most effective outreach effort," she says. "With COVID now, our (other) most effective outreach — sad to say — has been at the food banks, because so many people have lost their jobs."

All the messaging encourages people to complete the Census by phone or online. And anyone who is confused or needs extra help is welcome to call the foundation's hotline (833-564-6343). A volunteer can come to your home, with a WiFi-enabled iPad, and log into the official Census website. "They can help you complete the Census survey then and there," she says.