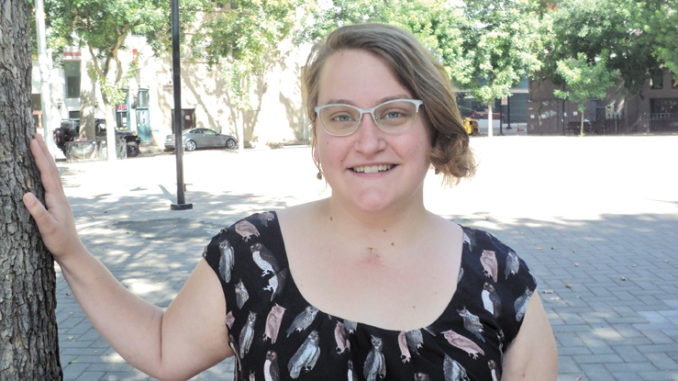 BY EDGAR SANCHEZ
As recently as 2017, some Sacramento City Council members ducked the volatile issue of rent control, according to pro-tenant community activists.
Amid skyrocketing rents, some of these elected officials privately requested that the term "rent control" not be used in their presence, the activists say.
"No one made that request of me because I wasn't using the words rent control," said Veronica Beaty, policy director of the nonprofit Sacramento Housing Alliance (SHA).
Each time Beaty met with city reps, she instead delicately advocated for "rent stabilization" — a recollection that makes her laugh.
But rent control was discussed by the City Council on Aug. 13, when it enacted the Tenant Protection and Relief Act, the first rent ordinance in the city's history.
The driving force for this discussion was Housing 4 Sacramento, a coalition that last year collected over 44,000 voter signatures on petitions to place a rent-control initiative in front of local voters next year. The initiative qualified, but is not on the 2020 ballot.
When the council approved its own measure, some Housing 4 Sacramento partners objected and left the coalition.
But other coalition members, including SHA, back the ordinance.
Calling it a first step, Beaty said it will protect most of Sacramento's 246,000 renters from outlandish rent gouging and unfair evictions, which contribute to homelessness in a city where the average monthly apartment rent is $1,400.
Retroactive to July 1, the ordinance, among other things, caps annual rent increases to 6% plus the change in the Consumer Price Index, with a maximum 10% increase.
"I was opposed to rent control … But I've been convinced this is something we need to do, and need to do now," Councilman Jeff Harris said during the Aug. 13 meeting. "We can't let people suffer the way they have. I know it's taken a while … I will support this [ordinance]."
"We can't let people suffer the way they have."

Jeff Harris, before voting for the new Tenant Protection Program
Sacramento City Councilman
In September, the Legislature approved a statewide "anti-gouging" rent bill that, among other things, would cap annual rent increases to 5% plus inflation, to a maximum of 10%, effective Jan. 1.
If Gov. Gavin Newsom signs the bill as expected, Sacramento will likely adjust its ordinance.
The California Endowment continues to support some current and former Housing 4 Sacramento nonprofit members that have taken different stands on the city's ordinance.
For example, it supports the Alliance of Californians for Community Empowerment, which opposes the ordinance and is still fighting to let voters decide what rent control should look like. The Endowment also supports the pro-ordinance SHA.
However, The Endowment does not fund or take positions on matters that require a vote of a public entity.
For frequently asked questions about Sacramento's Tenant Protection Program, click "Learn More" below.