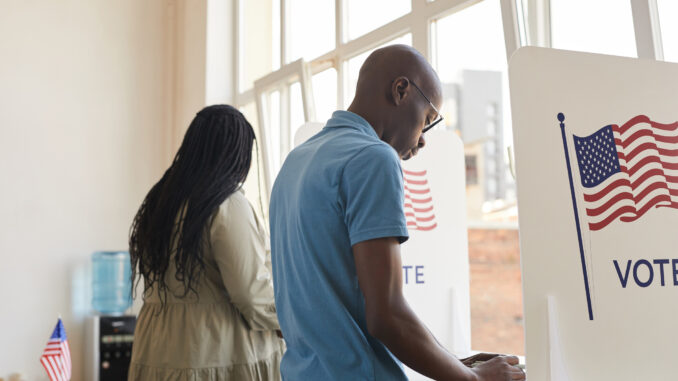 In order to vote, you must be registered. But once you are, you can vote in all state and local elections and don't need to re-register unless you move, change your name, or your political party preference.
Eligibility requirements:
You must be a United States citizen and a resident of California
18 years old or older by election day (16- and 17-year olds can pre-register to vote)
Not currently serving a state or federal prison term for the conviction of a felony
Not currently found mentally incompetent to vote by a court
To register online, you'll need:
Your California driver's license or identification card number
The last four digits of your social security number
Your birth date
To register in person:
You can get a voter registration application at any DMV office or your county elections office.
Many libraries, post offices and government office may also have applications.
For same day voter registration (less than 15 days before an election), go to your county elections office or a vote center to conditionally register and vote with a provisional ballot.
To request a voting application by mail, call the toll-free voter hotline at 1-800-345-VOTE (8683).
Register to vote online at registertovote.ca.gov. Unsure of your voter status? Check it at voterstatus.sos.ca.gov.