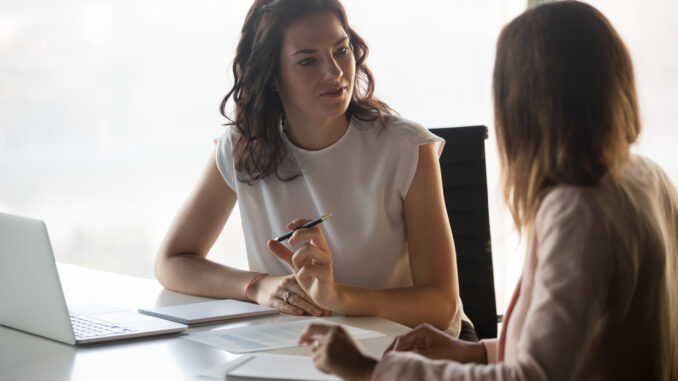 by Jill Spear
Shonda Dilliehunt is navigating her way back to a more productive life from one marked by pain and addiction.
"I'm just trying to get my life back on track," she says.
Her own determination began that journey, which was aided by partners in the Systems Impacts in Solano Network, established by the Workforce Development Board of Solano County.
The mental and physical anguish she has endured began at the age of 20, when the fathers of both her children were murdered. She had to raise her two small sons, then 3 years old and 1 month old, on her own.
A licensed cosmetologist, Dilliehunt was working as a hair and makeup artist on movie sets when her life began to spin out of control. She has scoliosis and styling hair added to her pain. She began taking opioids to control the pain and was eventually addicted and out of work.
Taking matters in her own hands, she volunteered for a detox and rehabilitation program. A caseworker then helped her find Hazel's Tranquility Place in Vallejo.
Hazel's, a residential treatment program for women who need a fresh start, provides a sober, structured living environment for up to one year with a focus on housing, family reunification, employment and community.
Dilliehunt has been a resident since December 2021. "You prepare your own food and do your own laundry. They also monitor you for drug use," Dilliehunt says.
Living at Hazel's has also been a training ground for re-entering the workforce. Dilliehunt and the other residents practice the kind of soft skills essential for success on the job, from time management to communication and dependability.
"The staff and owner are great women who help us in our time of crisis," Dilliehunt says.
Aprile Chambers, the in-house manager at Hazel's, notes the advantages of this residential treatment program.
"When they get to Hazel's, the judge feels that housing would be beneficial versus that amount of jail time. They also won't get help with mental health if they go to jail," she says, adding that mental health counseling is one of several programs Hazel's provides for its residents, which a program like Hazel's provides.
A licensed counselor, Chambers has served a variety of communities, including people experiencing homelessness. She says that for the residents of Hazel's, the most important aspect is having their personal stories heard. "It takes a lot of heart to walk into this program. We know it's tough."
Dilliehunt says that it's a challenge well worth tackling. "It took a lot of soul searching and humbling myself to get here. I'm trying to go through every step of the process and be a productive citizen. My short-term goal is to find an apartment and my long-term goal is to make it back into the film industry."
She has already reconnected with her two now-grown sons and six grandchildren, an accomplishment that speaks to her own inner strength and the quality of help she's received. Chambers notes, "Shonda is full of life and so different from when she arrived. We've made great strides."
Hazel's Tranquility Place is one of dozens of Solano County community partners that make up the Systems Impacts in Solano Network established by the Solano Workforce Development Board. This group communicates regularly with information and referrals for services and resources specifically for justice-impacted individuals and their families.
The network was established utilizing funding from the state's Prison to Employment program. Partnerships that have developed because of this group have led to inspiring stories like Dilliehunt's of individuals able to overcome justice-impacted barriers through the help of community organizations.
For more information, visit https://www.solanoemployment.org/