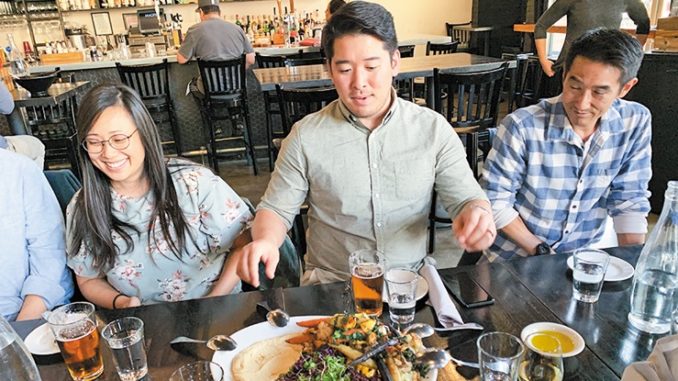 Hidden gems and tasty treats await
BY ANNE STOKES
For anyone who has lobbed the age-old question, "I don't know, where do you want to eat?" back and forth, SacTown Bites Food Tour Adventures has the answer. Its Farm to Table tour takes diners through six Midtown restaurants and offers expertly curated dishes with a focus on locally sourced and sustainably produced ingredients — some of which are offered only to tour diners.
"The guide highlights all about farm-to-fork and what the inspiration is behind the dishes, where the ingredients came from, the farmers and their stories," said owner Heather Fortes. "There are 11,000 family farms in Sacramento (Valley) and every one of them has a story. I think it's really neat to share those stories and help you connect with your food."
Tours are currently offered 1:30 to 4:30 p.m. Fridays and Saturdays, and take guests on a leisurely (and accessible) three-hour stroll through Midtown's tree-lined sidewalks. Each stop includes small bite-type dishes, culinary collaborations between Fortes and the local chefs and owners. Vegetarian, vegan and gluten-free options are available.
"It's really important to me that anybody coming on a tour feels like their food was awesome," Fortes said. "We have vegetarian and vegan options that are just as good as the meat options; they're not second fiddle."
For those more interested in libations, SacTown Bites will soon offer a Cocktails and Bites tour. Featuring an Around the World theme, the focus will be on the creative stories behind iconic and signature cocktails at several Midtown restaurants.
So if want to try something new, but don't know where to start (or what to order), SacTown Bites may be just the adventure you're looking for.
For more tickets or information, visit
www.sactownbites.com or call 1-800-656-0713. In addition to regularly scheduled tours, private sessions are available and are great for family get-togethers and corporate team building!