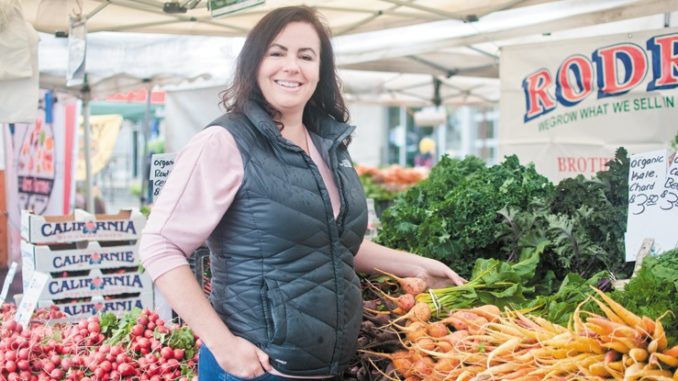 Spend the afternoon at the Midtown Farmers Market
BY ANNE STOKES
From winter squash to summer berries, California's bountiful year-round harvests are envied around the world. Here in Sacramento, we enjoy some of the world's best food right in our backyard. And the best place to find the freshest fruits, vegetables and more is at Midtown's weekly farmers' market.
"We have so much available to us and when you buy at the farmers' market — especially the certified organic farmers that are out at our market — you know those funds are staying local and going back into those small businesses," said Emily Baime Michaels, executive director of the Midtown Association. "You know that it's fresh and in season and meant to be eaten right then. It hasn't been picked when it's underripe and shipped across the country."
Every Saturday, you can find between 80 and 100 vendors lined up on 20th Street offering fresh produce, meats, flowers, specialty foods and artisan items created by local Sacramento makers. Every week is a family-friendly event where children, including dogs, are welcome to hang out, peruse vendor booths, grab a bite to eat (yes, they do have donuts at the farmers' market) and enjoy the afternoon. Starting in May, free bicycle valet services will be available for those who want to keep their weekend commute green.
Head to the Midtown Farmers Market on Saturdays from 8 a.m. to 1 p.m. on 20th Street between J and L streets (and don't forget to bring your reusable bags). For more information, visit www.exploremidtown.org.