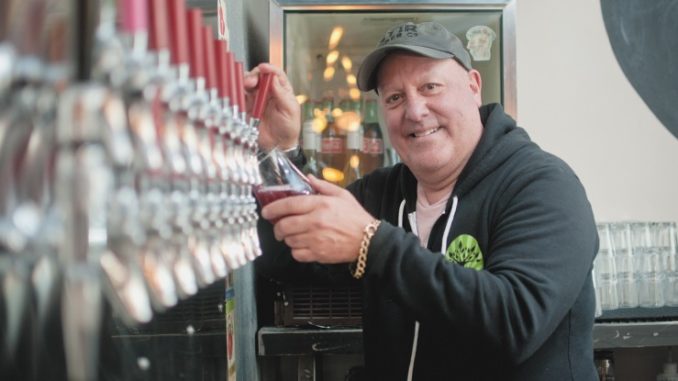 Midtown's Cider House is a refreshing change
BY ANNE STOKES
Sacramento has plenty of brewery options. But if you're looking for something different, try the newly opened Cider House in Midtown.
For those who think ciders are too sweet, a few flights of international and local brews might change your mind.
"People say, 'It's too sweet,' but it's really not. We have dry ciders, we have all kinds," said owner Julio Peix. "Real ciders are all natural … not concentrated stuff. They don't add sugars to it, so you don't have those peaks and sugar rushes."
With 16 ciders, three beers and a boochcraft (hard kombucha) on rotating taps, Cider House has a little bit of everything. There's "traditional" flavors — apple, citrus, blackberry and more — but the more adventurous can try chile guava, blueberry lavender or ginger. With the Digital Pour app on Cider House's website, you can see when your favorite has just been tapped or when it's just about to run out.
Unlike many microbreweries, Cider House has its own kitchen. And just like its ciders, the kitchen fare is gluten free, too. With a selection of sandwiches, house-made hummus and a reasonably priced charcuterie plate of meat and cheese, the bites are just the right size.
Test your general pop culture knowledge on Tuesday nights with trivia that starts at 7:30 p.m. Winners walk away with a $25 gift certificate and bragging rights. If karaoke is more your style, try Thursday nights and enjoy the show from the dog-friendly patio.
Stop by Cider House at 1111 24th St., or visit online to see what's on tap at www.ciderhousesac.com. For more information, call 916-942-9797.