A Q&A with Light Rail Operator Jessica Clark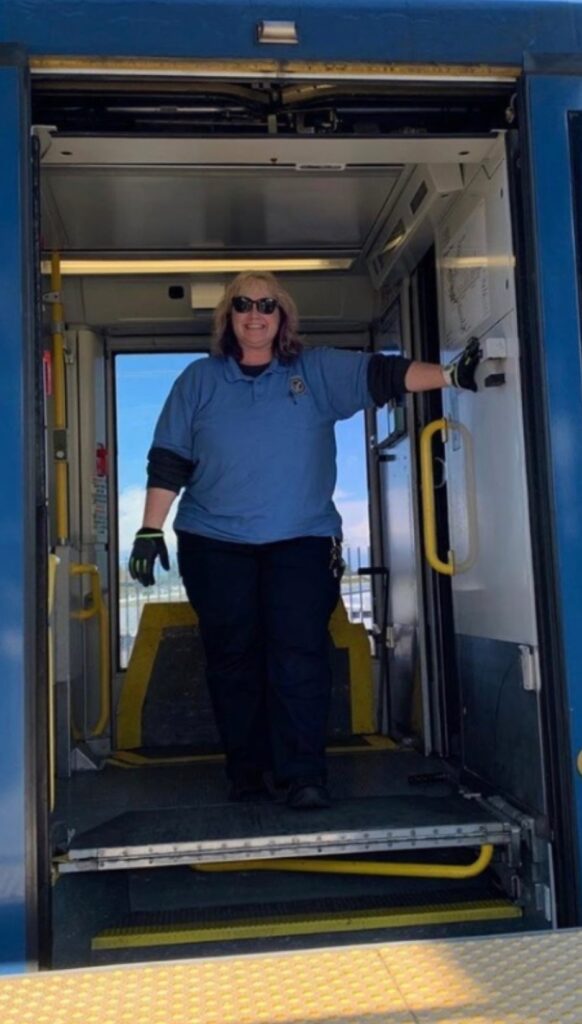 by Anne Stokes
Light Rail Operator Jessica Clark has been with Sacramento Regional Transit District for eight years, driving light rail trains for four. She talks to us about her job and what it's like keeping Sacramento commuters on the move.
What do you enjoy most about your job?
I love being out and about; I'm not a good office person. I like being out and about and seeing the world, not being stuck talking on the phone.
Children love trains. When you're driving down the street and you see [them] and they're just waving at you, it makes me smile! It just brightens my day. It's a really cool feeling to make someone smile like that.
Do you have a favorite route or line?
When I first started, I liked the Gold and now I like the Blue. I like both of them equally actually. I like to mix it up because you get something different.
During the summer, I like the Blue Line because school is out and it's not so crazy. [On] the Gold Line, out there you have to watch out for wild animals [like] deer and turkeys.
Even during a global pandemic, transportation is a vital service. How do you feel being an essential worker?
We're taking a lot of precautions. We wear our gloves and masks, we have hand sanitizer, we don't get too close, we try to encourage people to spread out and not get too close. For the most part, everybody realizes we're doing our job. It feels good to be out there and help people get to where they need to be.
So many people depend on SacRT as a reliable source of transportation. What would you like them to know about the work SacRT does to keep the community running?
They don't realize how hard they really work to get it fixed and get the tracks cleared, open back up and keep everything moving. As operators, we do not want to be late, we're go, go, go. … The last thing we want is to be late, so we're really trying as hard as we can to keep everything on time and running smooth.