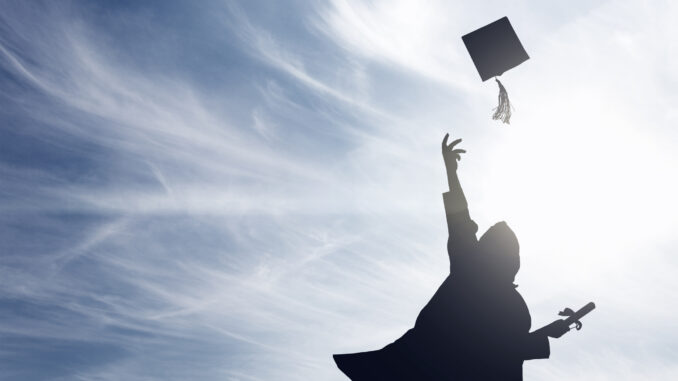 by Nicole Carr
Nearly six years ago, 49-year-old Alma Espino earned a General Equivalency Diploma from Grossmont Adult Education in El Cajon. With this accomplishment, Espino set a new standard for her family, as neither she nor her parents were high school graduates.
She started her own family as a young teen and dropped out of high school to care for her two children. "At first, I didn't have my GED, nor did my mother or father, but I made sure my kids got their high school diplomas," she says.
As the years passed and Espino secured a position as a customer service representative at Kaiser Permanente Hospital, she imagined a different path for herself and aspired to earn her GED.
"I felt like a failure and wanted to do better," she says.
Two things motivated Espino to pursue her dream of becoming a nurse.
"I got a Grossmont Adult Education brochure in the mail that talked about GED and job training programs, and after reading it, I was inspired to get my GED," Espino says. "Plus, my partner told me to go for it!"
Before committing to Grossmont, a member of East Region Adult Education, Espino researched other GED programs to ensure she enrolled in a school that best met her needs. Her research revealed that Grossmont offers students an inclusive learning environment with zero-to-low-cost curricula and a strong job placement program. With this new information, Espino enrolled in the GED program and graduated in November 2017.
"GAE changed my life, and my teacher, Jennifer Owens, was awesome! They gave me (academic help), flexible night classes and career counseling so I could graduate and earn my GED."
A few months shy of her GED graduation, Espino received career assistance from the ERAE Transition Services Office, encouraging her to submit admission applications to numerous nursing school programs.
"Joyce Liou told me exactly how to apply (to nursing schools) and what to do to get my nursing certificate," says Espino.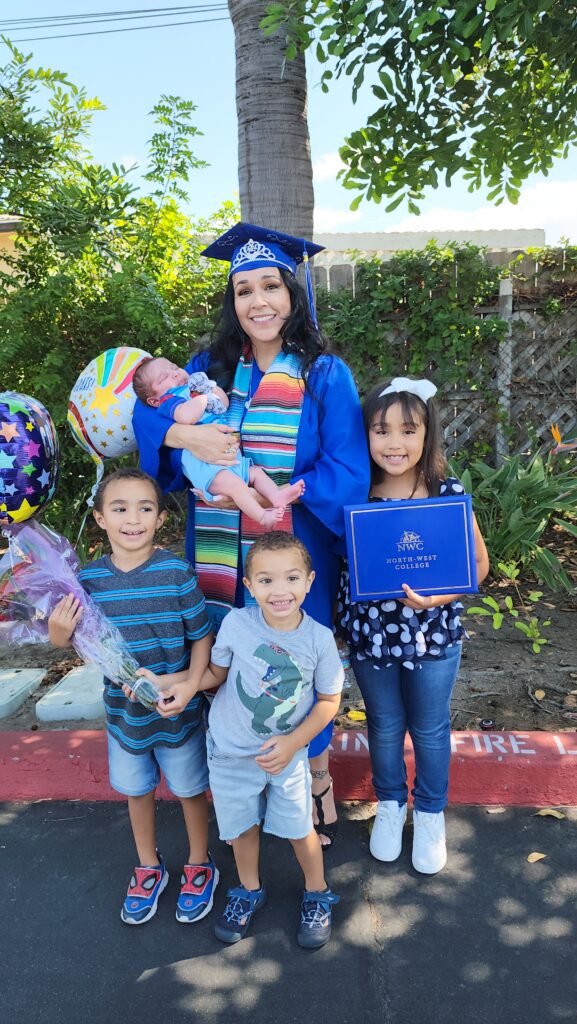 When Espino earned her GED, it was her bridge to a brighter future. She completed a medical assistant program upon graduation and received her Associate of Arts in Nursing from the Marsha Fuerst School of Nursing. Once Espino earned her AA, her nursing career began to take shape. In October 2022, she earned her registered nursing license, and the following year, she enrolled in the Kaiser Hospital New Graduate RN Program.
"My GED helped me get my dream job," she says.
Adult education is more relevant now than ever. East Regional Adult Education Consortium programs such as Grossmont Adult Education's academic and health occupations courses strengthen communities by cultivating learning, encouraging societal contributions, and providing economic opportunities to underserved communities.
Espino is a lifelong resident of San Diego County, and with the help of ERAE, she realized her dream of pursuing a career in nursing. Espino also assists the Grossmont community, which helped launch her nursing career, by serving as an informal ambassador for the adult school.
"I share information and brochures with others interested in attending and earning their GED. Thanks to Grossmont, I did it, and others can too," Espino says.
For more information on the GED program and other career pathway options, visit https://adultschool.guhsd.net/index.html or contact the Grossmont Adult Education office at (619) 588-3500.