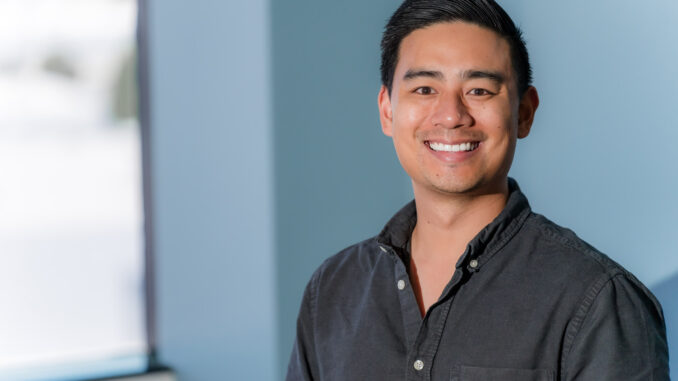 by Raul Clement
Applying for citizenship in the U.S. can be a complicated process, with confusing paperwork and bureaucratic requirements. But according to Joseph Navales, Supervising Attorney for Asian Americans Advancing Justice Southern California, the biggest roadblock is one often overlooked by citizenship applicants.
"Folks need to be prepared in terms of their English ability," Navales says. "The conversation and the interview can be quite rigorous in terms of how many questions they ask and how involved they want to get."
Asian American Advancing Justice Southern California, known as AJSOCAL for short, is a nonprofit legal and civil rights organization offering pro bono services to immigrants on matters as diverse as housing preservation, health care access, family law, and anti-discrimination action. As their name suggests, they cater mainly to Asian Americans, with the ability to assist clients in languages including Thai, Vietnamese, Mandarin, Cantonese, Korean and Tagalog. But they will help any immigrant needing their services.
And, of course, one of the most common areas where immigrants need legal representation is when applying for citizenship. Whether it's helping clients apply for an application fee waiver or attending a citizenship interview, AJSOCAL takes on all manner of citizenship cases from simple to complex.
But one thing they can't do is teach their clients the necessary English-language skills.
This is where Huntington Beach Adult School comes in. AJSOCAL began partnering with HBAS in 2017 when Andrew Ji, Project Director of AJSOCAL's Orange County Office, realized how the services the two institutions offered could complement and enhance each other.
"We were noticing a lot of our clients were ESL students," says Joseph Navales. "And a lot of them were telling us that they went to ESL classes at Huntington Beach Adult School. They spoke very highly of it."
AJSOCAL began holding quarterly citizenship clinics on the HBAS campus. Lasting from four to six hours, these clinics offer an opportunity for students and community members to get help filling out their citizenship applications and open a case with US Citizenship and Immigration Services. If the case proves too complex to tackle in a single short consultation, AJSOCAL will provide ongoing legal assistance free of charge.
Not only do these face-to-face consultations help clients navigate the thornier details of the citizenship process, they also build trust.
"During COVID, we had to switch to a totally virtual platform," Navales says. "For some folks, Zoom access can be difficult. Also, people can be skeptical of providing sensitive information online."
But now that AJSOCAL has been able to hold these in-person clinics again, Navales sees that sense of trust returning."They get to see the person that's working on their application. They can put a face to the voice, and tell themselves, 'This person's working with me. They're a real person.'"
The demand has been high, with clinics regularly serving a few dozen new clients in a single day. Many are HBAS students, but word of mouth ensures plenty of demand from the wider community as well.
"Usually when folks come to the United States, they immigrate with their family members," Navales says. "When one person gets assisted, they tend to tell the rest of the family. We build great relationships that way."
And of course, at every step, HBAS is there to make sure AJSOCAL's clients have the necessary English-language skills to navigate the process.
"It's just been a great relationship," he concludes. "We help people on the legal end and HBAS helps people by getting them prepared for their English interview."
To learn more about programs offered at Huntington Beach Adult School visit www.hbas.edu or call (714) 842-4227.