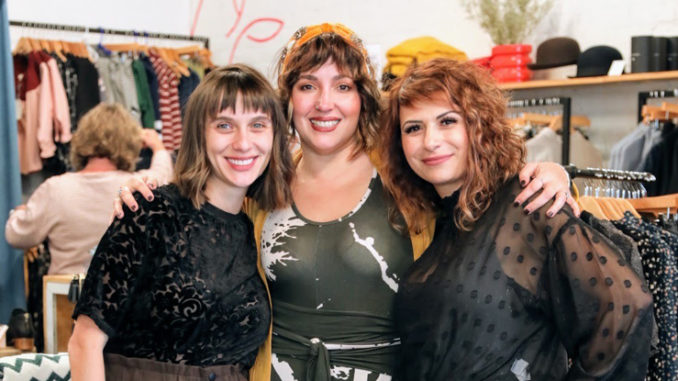 Find your new look at Together Midtown
BY ANNE STOKES
In the cutthroat world of capitalism, "business is business."
But that's not what you'll find at Together Midtown where co-owners Rachel Minyard, Stella Manukyan and Arasia Manukyan have cultivated a creative space where small businesses thrive together.
"We had this idea of a space that was really open and inclusive where multiple businesses could be functioning under one roof in a collaborative way where everyone is on the same team," says Stella Manukyan, who also owns the Pomegranate Boutique with sister Arasia. "It's community over competition."
Together Midtown houses several unique shops, including:
The Pomegranate Boutique
PURPOSE boutique
The Salon at Together
Mark Ohanesian Photography
Jenodora Atelier tailoring and styling services
Sew Shop Sacramento
OAK + ASH floral design
Elysian Theory jewelry
"We have businesses that are complementary, but different so it never feels like there's a competition with one another. We tend to overlap with each other," says Rachel Minyard, who owns PURPOSE. "It's really about what we can do as a community to support and uplift each other and create an environment that's inclusive, loving and successful, because we do want to be successful!"
According to Manukyan, that collaboration makes Together Midtown a one-stop shop.
"We'll often have clients who will [come to] the salon and then we'll help them with styling," she says. "If they're starting a new job or they're a mom-to-be, we have great comfortable clothing for them. We have someone in house who loves to do portraits and do head shots — the whole space has a flow to it."
Visit Together Midtown at 920 24th St. (near 24th and J streets). For more information on individual shop hours or events, visit online at togethermidtown.com or call 916-476-5533.