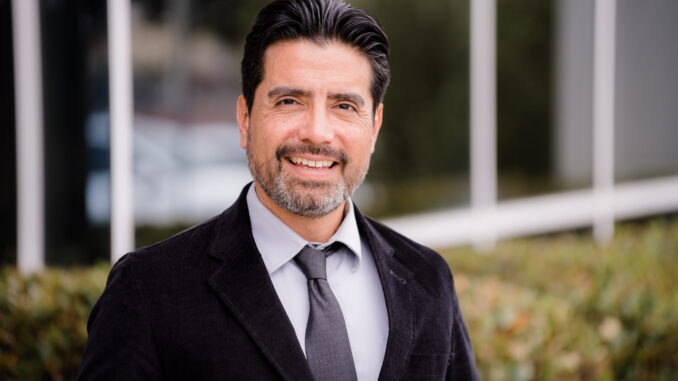 by Raul Clement
Since opening its doors in 1971, Huntington Beach Adult School has continually reinvented itself in order to better serve the community. Starting as a modest operation confined to the K-12 school district offices, HBAS now serves over 7000 students across Huntington Beach, Westminster, Fountain Valley, Costa Mesa, Newport Beach, and several other neighboring communities. It no longer operates out of a single location, but instead has four campuses spread throughout the area.
"We go wherever the opportunities are, wherever the students are," says Steve Curiel, Principal of HBAS. "It's one of the things that makes our adult school unique."
This expansion is not limited to adding more physical locations.
"Over the years, we've really expanded our partnerships with local employers as well as government agencies," says Diana Carey, President of the Huntington Beach Union High School District Board of Trustees.
For example, HBAS works closely with Orange County Workforce Development to determine the biggest employment needs in the area. This feedback has a significant impact on the offerings in their ever-expanding list of Career Technical Education programs. CTE programs last anywhere from four months to a year, and right now include seven certificate programs: accounting clerk; business information worker; medical assistant; medical billing and coding; pharmacy technician; administrative assistant; and data entry clerk.
But there are plans for significant expansion in the coming years. HBAS hopes to pool resources with high schools in the district, all of whom have their own robust slate of CTE offerings.
"We're always looking for the next thing we can offer," says Curiel. "We're at the precipice of doubling or tripling our CTE classes with this partnership, and really working more collaboratively with our sister schools."
In addition to the Workforce Development Board and local high schools, another important partnership is with local employers. CTE students are linked to employers through programs called "externships." To be eligible, a student must have completed all their coursework with a grade of 80% or higher and must pass a certifying exam. While these externships often lead to full-time employment, they have the benefit of being low-risk for both the student and employer.
"They're a safe way for the student to get a feel for a prospective employer and for the employer to get a feel for the student without actually hiring and processing them," Curiel says. "And obviously, throughout the externship, we're still supporting them and making sure that if there's any issue the potential employer has, we hear about it and help the student correct it."
Diana Carey echoes the importance of this ongoing support. "It's one of the reasons we have so many partners. Our partners know we're not just shuffling people through. We've actually taken the time to make sure they're prepared for the workforce."
But there is one other partner that is perhaps the most important of all: the students themselves.
"We do surveys," Carey says. "So we know what they need now, as opposed to what maybe we thought they needed in the past. Community input is crucial to us."
This community input has led to more online courses, including classes on practical subjects like cybersecurity, finance, resume writing, and project management. It has also led to more wraparound services: stress management; on-site counselors helping with economic, domestic, and emotional issues; a job developer who helps students prepare for interviews; and collaborations with community resources such as as the Family Resource Center in Westminster.
"A lot of work goes into identifying our students' needs," Curiel says. "They might not tell us about their challenges because they don't realize we can help them in those areas."
Carey, a former adult school principal herself, likewise understands that the process of education is not restricted to the classroom. "We try to help the entire person," she says. "If you are going to be successful in a job, you have to be successful in other areas of your life as well."
It is thanks to this innovative and holistic approach that Huntington Beach Adult School has stayed open for more than five decades, expanding even as neighboring adult schools were forced by economic downturns to close. And that doesn't look to be changing any time soon.
"We're built to sustain even higher numbers," says Curiel. "We have a great staff, great programs, and great locations. We're ready for more students, so come on in."
For more information on Huntington Beach Adult School programs, visit https://www.hbas.edu/